Sienna Dahlen & Bill Coon: Balladextrous
Sienna and Bill's vocal-guitar duo album of standards with a nighttime reflective tone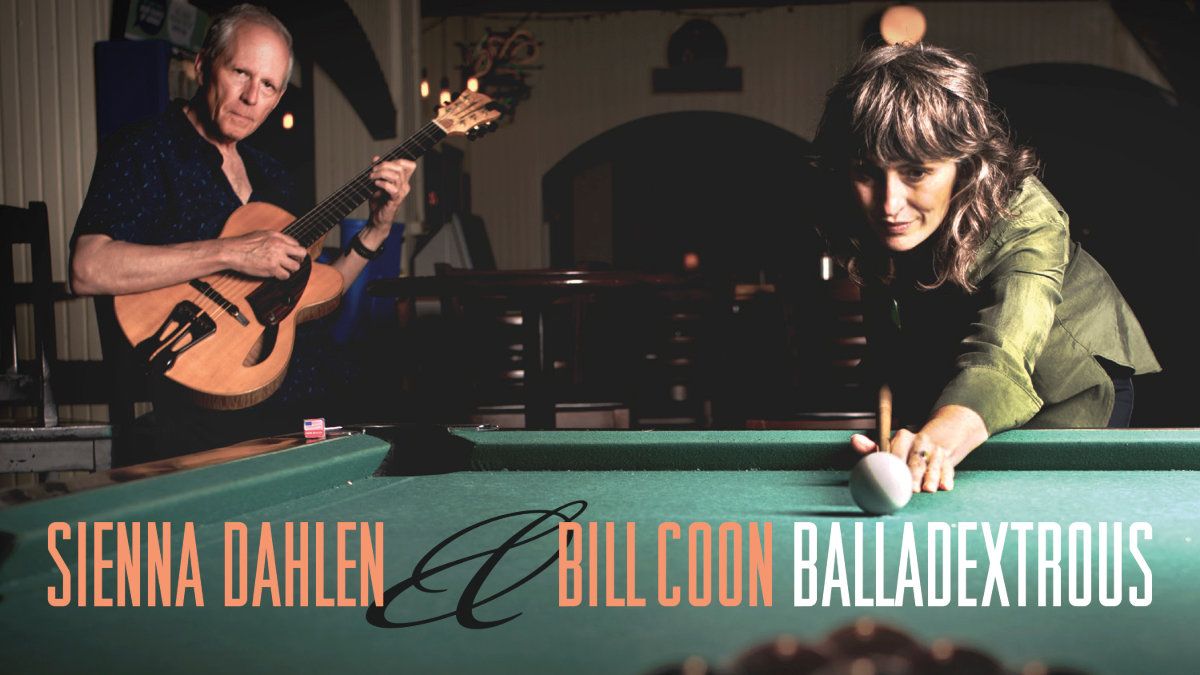 Sienna Dahlen & Bill Coon released their vocal-guitar duo album of standards, Balladextrous, on June 9, 2023 via Cellar Music.
Sienna's gentle voice is featured on multiple previous albums under her own name, though this one is definitely her most stripped-down record and the most jazz-oriented. Somehow Bill hasn't appeared on a Cellar record for a few years; I think his most recent label credit is as producer on Steve Maddock's The Blues Project.
The opener "Too Late" beautifully sets the nighttime reflective tone. The arrangement of "Round Midnight" continues that way in a fresh arrangement, worthy of repeat attention. But even in this sparse, moody format that could dominate the Chill playlists, "Happy Talk" has space to sprawl and innovate.
Bill delights in finding the ideal movement of harmony through all the space underneath the voice. Then it sounds like the reverse, on a song where he plays above her: "I Get Along Without You Very Well", in contrast to a younger Meghan Gilhespy's soaring 2015 version with David Blake.
"When Lights are Low" at slow-medium swing is closer to Ella Fitzgerald. "Autumn in New York", on the other hand, leans into the sensitive way that Sienna and engineer Dave Sikula recorded her voice, emphasizing each consonant subtly. My favourite solo by Bill emerges from the Strayhorn composition "Day Dream" — where Sienna opens it up just a bit with some blues elements.
The approach to "All of You" is the most obviously playful on the record, making it another highlight. It's a duo that's meant to be and sounds like they've been playing for years.
And it's tantalizing how they end with just one uptempo arrangement on "I'm in the Mood for Love". In addition to a revisit of Bill's Imagination: Live at the Cellar duo with Kate Hammett-Vaughan, I'm in the mood for a follow-up with more of that!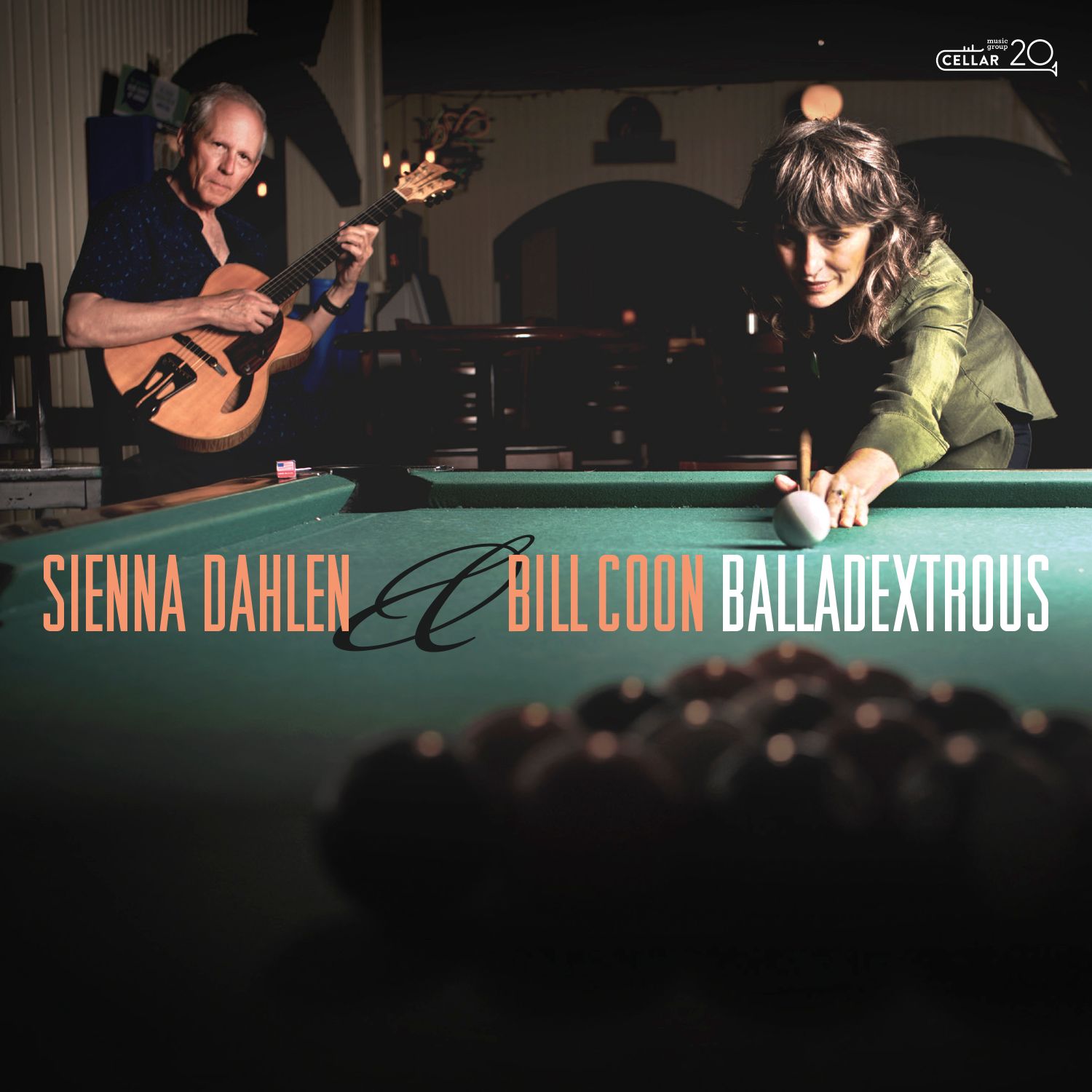 Balladextrous: Too Late; Round Midnight; Happy Talk; I Get Along Without You Very Well; When Lights Are Low; Autumn In New York; Day Dream; All Of You; I'm In The Mood For Love. (40:17)
Personnel: Sienna Dahlen on voice; Bill Coon on guitar.