Stvrk on RGB (Deluxe)
Just under a year since the release of his first EP, Stvrk revisits his love of conceptual albums with RGB (Deluxe).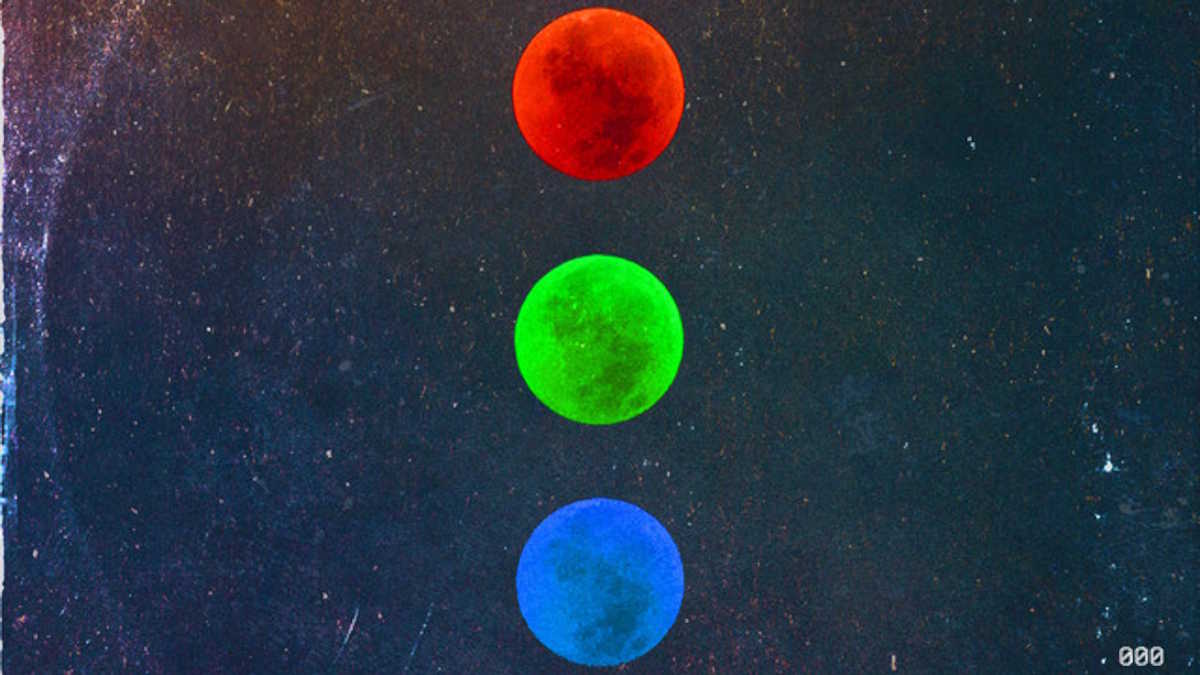 Just under a year since the release of his first EP, Vancouver-based producer Stvrk revisits his love of conceptual albums with RGB (Deluxe).
One year on from RGB
I had the opportunity to interview the producer and songwriter last April. We had discussed the release of RGB, his first EP. The artist's Bandcamp describes the release as "pop, trap, future bass, and lo-fi beats [that] create an immersive and memorable experience." This was during the early stages of the pandemic, and Evan "Stvrk" Jacobs was only seventeen years old.
A lot has happened since we spoke last year. Jacobs has graduated from high school, was accepted into Douglas College's Music Technology Diploma program, and—as of a few weeks ago—dropped his new album, RGB (Deluxe). I was pretty excited to follow up with the busy creator.
When I heard that he was going to release a deluxe version of the 2020 project, however, I was curious: why revisit the initial project instead of just creating a new body of work?
Jacobs said that the idea came from his love for creating an album that followed the same rules as the original RGB:
"I realized how much I missed making conceptual albums. I enjoy producing for other people, but I really love making music and putting it out as an artistic project, just like what I did with RGB."
If it's not broken, don't fix it, right?
A kaleidoscope of colours and contributors
If I could sum up Jacobs' body of work, I would use one word—versatility. And versatility is exactly what you get with this release.
In the span of seven tracks, you get R&B tracks like "Cyan" with Frederick Bantoe; EDM ballads like "Green" and "Ultraviolet" with Kalyan Rath, Get2Gether, and Skeleton; and hip-hop tracks like "Red" and "Blue" with Laz and K Boogie.
Showcasing range was a conscious choice for the creator. "Back in 2020, I had released the original RGB as sort of an advertisement to other artists. I was basically telling musicians, 'Hey, this is what I can do for you. I can produce these genres.'"

I'd say that he has succeeded and then some. As you can see, the list of featured artists on RGB (Deluxe) is long and varied:
Revisiting the past, remixing the future
Maintaining a consistent theme throughout a project can prove challenging for some artists. Jacobs has done this not only once, but twice, with his new release.
After revisiting the original four tracks from RGB, the remaining three tracks are named to reflect different variations of each primary colour. Additionally, there are lines and melodies from the original songs that are repeated, oftentimes in different pitches, among the vocal tracks in the new release—lines like, "Are you alone tonight? Is someone by your side?" and "Phone is ringing/What are you drinking?"
So, getting back to my original question: what prompted Jacobs to revisit his past work?
Like all creatives, he has his influences. "I'm a huge fan of Avicii," he shares. "Something that he would frequently do is remix his own songs. That's something that inspired me to do the same thing."
The power of collaboration
Some of the collaborations that took place on this album aren't coincidental. Jacobs is part of a local artist collective called Sunny Side Live and he frequently works with the same group of artist.
He humbly requested to shout-out the collective and show his appreciation for everything that they've done for him: "Every so often the group puts together an initiative called the Sunny Side Songwriting Camp. Not only does the camp allow young musicians to learn from each other and create organically, but it also gives the founders some solid management and organizational experience."

Clearly, a lot of thought and heart was put into this project, so I suggest that you take some time out of your day to listen to RGB (Deluxe) and hear what the future of music in British Columbia sounds like.
The artist maintains the link above. If the link broke, please contact Rhythm Changes, and thank you for the heads-up.