Vancouver albums
Taras Luka: Part of the Journey
Accordionist and composer Taras brings a mix of Return to Forever & folk from Ukraine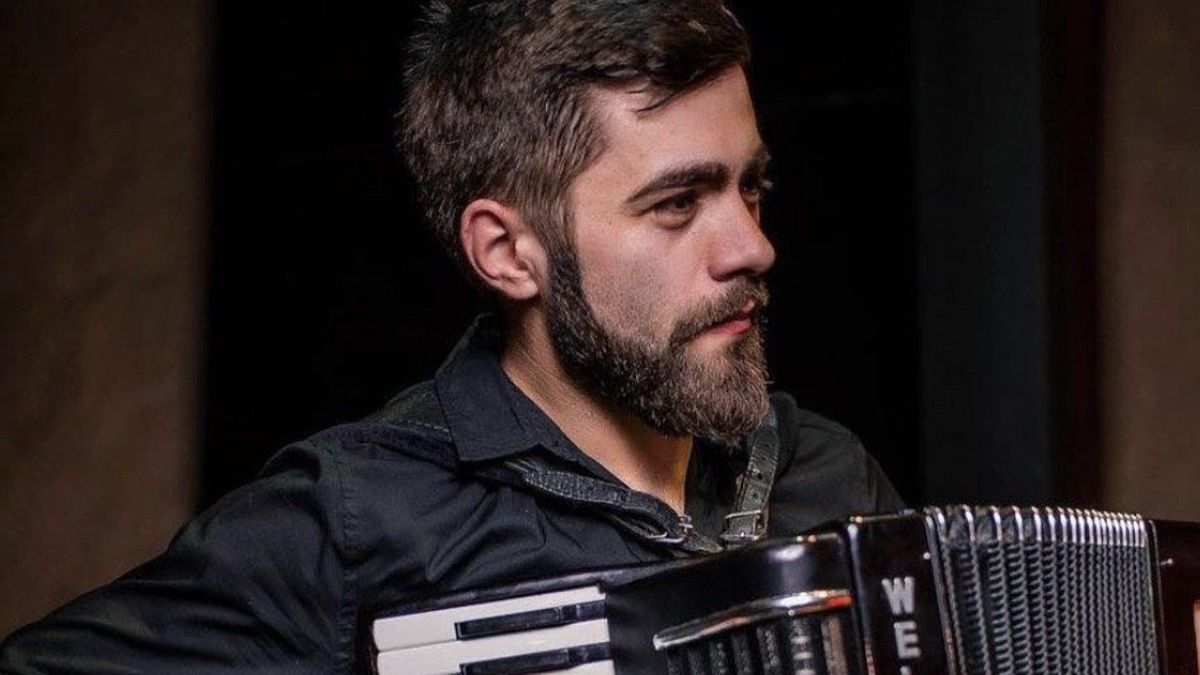 Taras Luka is a Ukrainian accordionist and composer who moved to Canada at the beginning of this year and brought with him, appropriately, a collection of music called Part of the Journey. He released the album on June 23rd but had been playing the music in Ukraine going back a few years.
Part of the Journey is a romantic-sounding album with a rhythm instrument quintet and no horns. It combines a triad of accessible 1970s jazz-fusion like Chick Corea / Return to Forever, melodies that have a folksy embrace, and latin rhythms. The opener "Butterfly" lands in that folk space, while the more conventional "Relation" goes from bossa to samba.
"A Journey for Two" starts off as a love ballad with romantic bass but ultimately jigs and swings far beyond that. The rhythmic "Memory" and "Flying Over the City", where accordion and keys enjoy extended solos, are right up that Return to Forever alley. Check out the accordion-piano trading in "Memory" and the percussion break toward the end of "Flying Over the City".
"No Name" shifts from a light rock groove to the familiar samba to slower half-time, jazz-club piano soloing. I read "Black and White" as a cautionary title – no, this music was born in the gray zone, don't think like that, life is shades of grey. The melody finds itself back in the folk language and sends off to some of the strongest piano and accordion improvisation on the record. But it ends bursting out of the gray, featuring eerie bowing.
There are long tracks, and the longest – appropriately, "Time" – is the nine-minute closer. It's a standout track with a few feelings not heard on any of the previous: the edges of free improv, riffing left-hand piano.
Taras leads the project confidently with a strong jazz vocabulary on the accordion. His ensemble on record sounds comfortable and wisened, like they've seen a lot, but also swells with youthful excitement – it's an engaging combination.
In Vancouver, Taras has been performing music from this project with local musicians like Max Huberdeau, Dan Howard, and Jamison Ko. He will play next in about two weeks on Sunday, October 29th in a trio at 2nd Floor Gastown; and in a quartet on Thursday, November 2nd at Frankie's.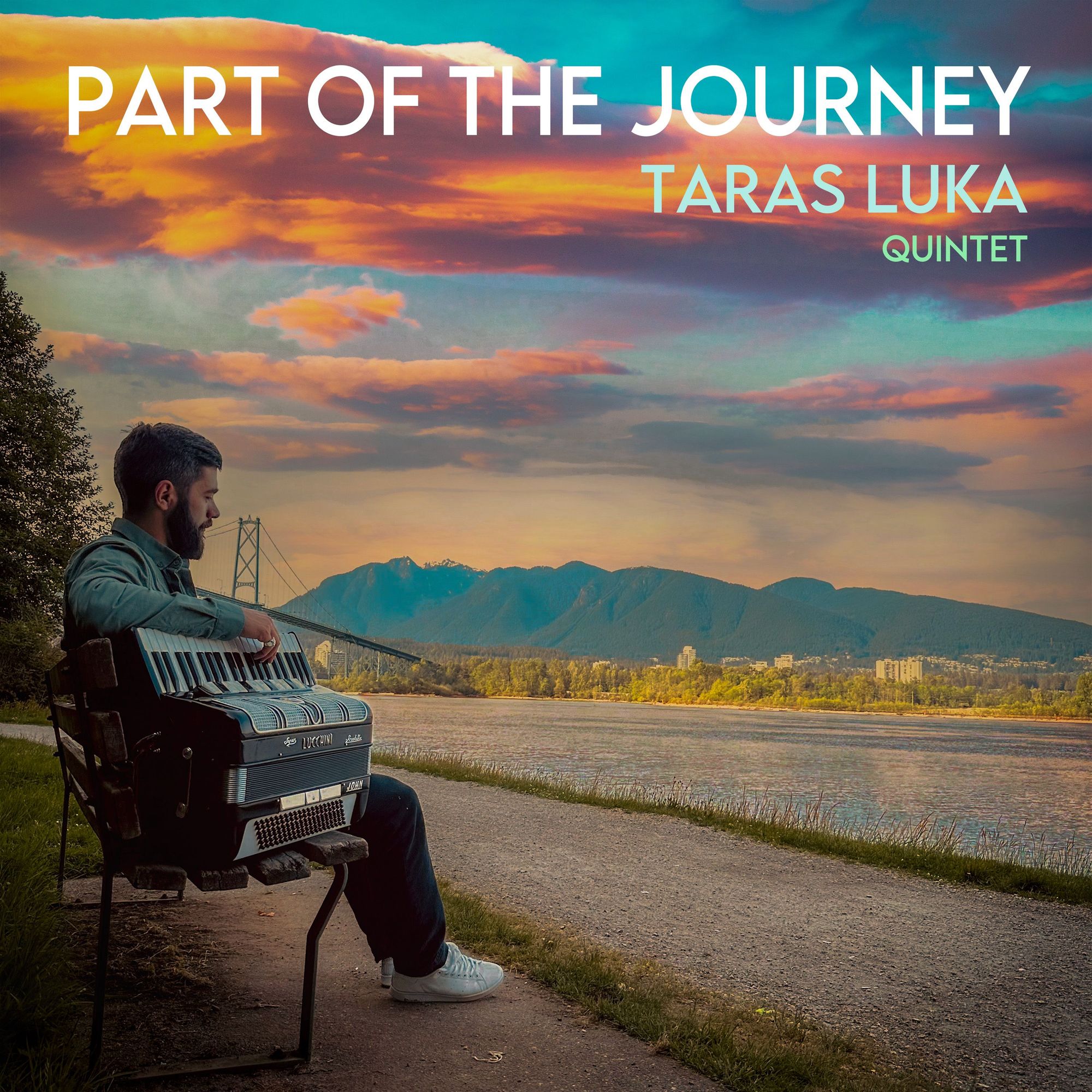 Part of the Journey: Butterfly; Relation; A Journey for Two; Memory; Flying Over the City; No Name; Black and White; Time. (56min)
Personnel: Taras Luka on accordion; Taras Kuznetsov on piano; Maksym Kondratiev on bass; Daniel Castro on percussion; Yakiv Taruntsov on drums.