The Infidels presents Frankie's After Dark
Nine weekends of a new late show at Frankie's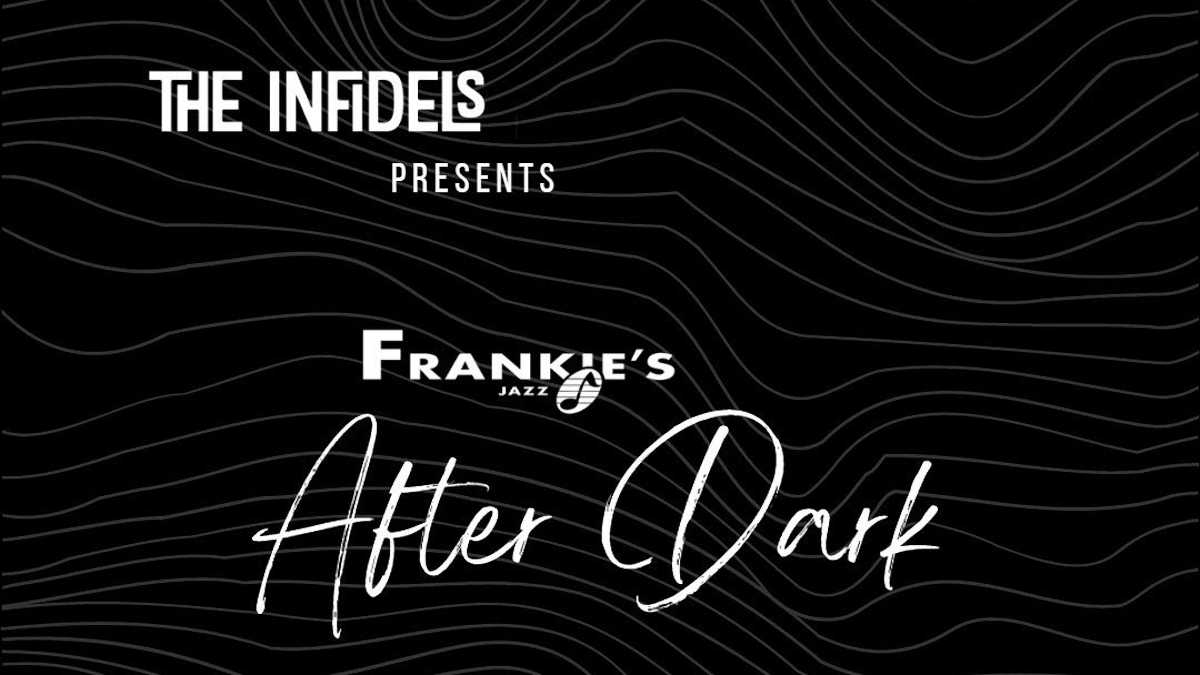 In May 2022, Frankie's Jazz Club and Tim Reinert will launch The Infidels Presents Frankie's After Dark: an additional late show on Fridays and Saturdays at Frankie's, from 11pm to 1am with a cover charge of $10.
I reached out to someone from every band in the newly announced lineup. Here's what they told me about what they're up to.
The Frankie's After Dark performers
Not only does Todd Stewart have the first weekend of this series, but he'll be leading a band at Frankie's for the first time:
"Since Frankie's has such a nice sounding piano, I'm taking the opportunity to celebrate the works of my favorite pianist/composers of the Black American music tradition, particularly Bud Powell, who was the greatest composer of the bebop era, in my opinion. You'll hear some of of my original tunes and arrangements in there as well."
Mili Hong is another one of the artists who will lead her first date at Frankie's thanks to this series. While Todd has the first show, Mili has the last one announced so far, in July:
"After years of establishing myself as a reliable sidewoman, the opportunity to perform as leader and curate my own set of originals and arrangements is a new challenge, but one that continues to bring me to new musical spaces and bring out exciting, and sometimes scary, new aspects of my own personality."
Deep roots and inter-generational
Jorrit Dijkstra is from the Netherlands, but he worked with a long-tenured group here called Talking Pictures. The announcement of his gig got his old friends excited on Facebook; when he returns to Vanouver, he will reference Talking Pictures and also include the the music of Steve Lacy:
"I was invited to play with Talking Pictures back in the late '90s, and we did a tour in the Netherlands and one around the Vancouver area, including the Vancouver Jazz Festival.

"In 2000 we recorded the CD Humming on Songlines, with all my compositions. I have very warm memories of these musicians, their music and the Vancouver music community, so I'm excited to reunite, after 20 years.

"I have been studying and researching Steve Lacy's music for a long time, and led my group The Whammies dedicated to his compositions, some of which were never recorded before."
Jimi James Fraser will continue making inter-generational moments, as he has done recently at the Tangent and the Lido. He'll play with his trio and with John Gross as a special guest:
"It's been a incredible time sharing the stage with my dear friends and being given the opportunities to share my music on so many stages. John Gross has also been such an inspiration for all of us. We feel we actually have something to offer, which is hard when you don't have the opportunities to work on the music on gigs every week. There's so much looking up for Vancouver, and we are thrilled to be a part of it!"
The Infidels Presents: themes & concepts
François Houle will bring a South African theme to his weekend, featuring repertoire from Louis Moholo-Moholo, Chris McGregor, and Johnny Dyani:
"Kenton Loewen and Gordon Grdina are two of my longest-standing music collaborators on the Canadian music scene. Although we've only released one album as a band (Ghost Lights, with French pianist Benoit Delbecq), making music with them is constantly surprising and exhilarating. This upcoming performance will feature repertoire by South African musicians, who created self-determination music, influenced generations, and showed to the world the power of art in the face of repression."
In other unique programming news, Jamie Lee will fit a Britney Spears theme into her show in June. She told me:
"I will probably doing all the hits, like "Toxic", but my favourite one is "Work Bitch". When I was Britney-illiterate, that song annoyed the crap out of me, but now that I matured as a musician it just pumps me up and gets me going. It takes time to understand Britney's craft, but once you get it, you realize it's such a masterpiece all around."
And Shruti Ramani will reference the ongoing work of her new group, Raagaverse, but also will remember to let loose and enjoy the season:
So excited to be part of this new series! Nothing screams, "Jazz is back!" like a late-night show. Come on by to watch some eclectic improvised tunes and standards re-imagined. This one is a special one for my fellow night owls!
It's past my bedtime, but I'll do my best to stay up and show up.
Schedule
May 2022
May 6th & 7th: Todd Stewart Trio: Noah Franche-Nolan on piano, Jodi Proznick on bass, Todd Stewart on drums.
May 13th & 14th: Jorrit Dijkstra Trio: Jorrit Dijkstra on saxophone, Karlis Silins on bass, Kenton Loewen on drums. With Ron Samworth on guitar for May 13th, and with François Houle on clarinet for May 14th.
May 20th & 21st: Shruti Ramani: Shruti on vocals, Noah Franche-Nolan on piano, Kevin Romain on drums.
May 27th & 28th: Keyboard Grinder Trio: Winston Matsushita on keyboards, Conrad Good on bass, Nick Bracewell on drums.
June 2022 through the festival
June 3rd & 4th: François Houle, Kenton Loewen, and Gord Grdina: François on clarinet, Gord on guitar, Kenton on drums.
June 10th & 11th: Feven Kidane Trio: Feven Kidane on trumpet and also bass guitar, Suin Park on keyboards, Kevin Romain on drums.
June 17th & 18th: Jamie Lee Trio: James Dekker on piano, Conrad Good on bass, Jamie Lee on drums.
June 24th & 25th: Jimi James Trio with John Gross: John on saxophone, Jimi on piano, Brad Pearson on bass, Max Huberdeau on drums.
July 1st & 2nd: Mili Hong Trio: Mike Bjella on saxophone, Eli Davidovici on bass, and Mili Hong on drums.
---
June 1, 2022 Update: the band on June 10th and June 11th has changed from Primary (Feven Kidane on trumpet and also bass guitar, Suin Park on keyboards, KeAloha on drums) to the Feven Kidane Trio (Feven Kidane on trumpet, Suin Park on keyboards, Kevin Romain on drums).