10 things to check out & continue to enjoy post-festival
8EAST, StringSongs, Fort Langley, Polaris, Caroline Davis, and more thoughts to carry forward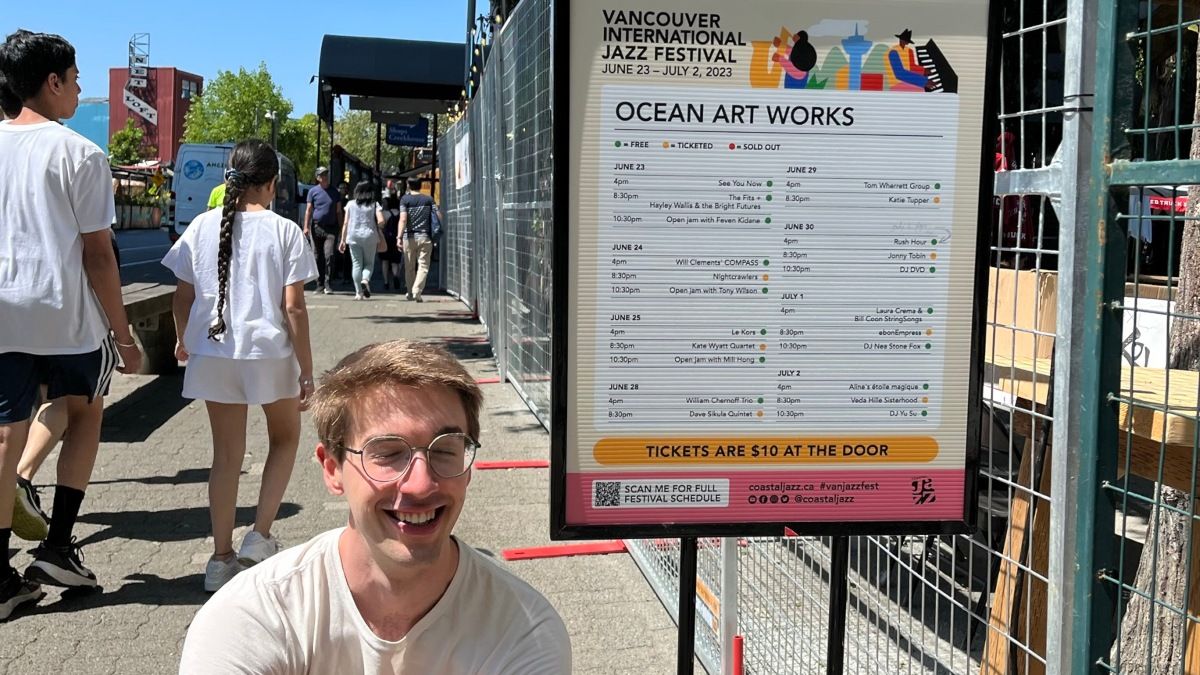 Good morning and welcome back to The Update at Rhythm Changes.
This is a real grab bag of news, events, and recordings... hope you've been enjoying yourself out there!
1)
Fan of improvisers? Tomorrow, Saturday, July 8th is the fifth anniversary bash for the artist space 8EAST, featuring as big a collection of improvising music as you'll find in the 'year-round' fare. See the gig list for that.
8EAST also has music tonight (Mili Hong, John Gross, Lisa Cay Miller, and James Meger) and Sunday night (Kenton Loewen, Swedish drummer Konrad Agnas, Feven Kidane, Lisa, and Matthew Ariaratnam).
I heard Mili and John play at the Tangent recently in that context, and to my great surprise I had the fun opportunity to jam with Konrad and other musicians at the New Thing series at Tyrant Studios on Monday. I had never played free improv before.
2)
One of the highest-demand local jazz shows I've ever seen relative to number of seats available was Laura Crema & Bill Coon's free-admission gig at Ocean Art Works last Saturday, July 1st; enough people lined up that afternoon to easily double the capacity. Laura and Bill have also sold out their upcoming July 15th West Vancouver show at the Silk Purse Arts Centre. But you can hear their album StringSongs on streaming or buy it from them directly!
3)
The Fort Langley Jazz & Arts Festival, which I'll cover in Tuesday's free weekly email, appropriately doesn't have much overlap with what Coastal presented. But Caity Gyorgy is coming back on the Saturday, July 22, in case you missed her at Performance Works or at Frankie's After Dark. So is indigenous pop singer-songwriter Hayley Wallis on the Sunday, July 23rd.
4)
Witch Prophet, who played on the Georgia Street stage and whom I happened upon with respect to the 2022 Vancouver Folk Fest – describing her as "the sum of a multi-decade crossover lineage from hip-hop and The Low End Theory to Lauryn Hill to neo-soul to retro-soul" – is longlisted for the Polaris Music Prize with her album Gateway Experience. A wild prediction: she not only makes the short-list but will win the thing.
Experimental metal band BIG| BRAVE nature morte are also longlisted; Coastal presented them with another heavy band, Liturgy, and with Farida Amadou at the Fox in a genre and venue changeup on the festival opening weekend. To double down, I don't think they make the short-list to be published Thursday, July 13th.
5)
Saxophonist Caroline Davis, who was a star of the festival's closing weekend, is releasing a new project called Alula: Captivity on October 13th. I'll be anticipating! Her Alula group at the Revue Stage included Chris Tordini and Kate Gentile; Captivity will have more and different musicians. The most recent Alula project is a Bandcamp release but someone uploaded it to YouTube as well.