Way North - New Dreams, Old Stories
It's not Old and New Dreams; it's different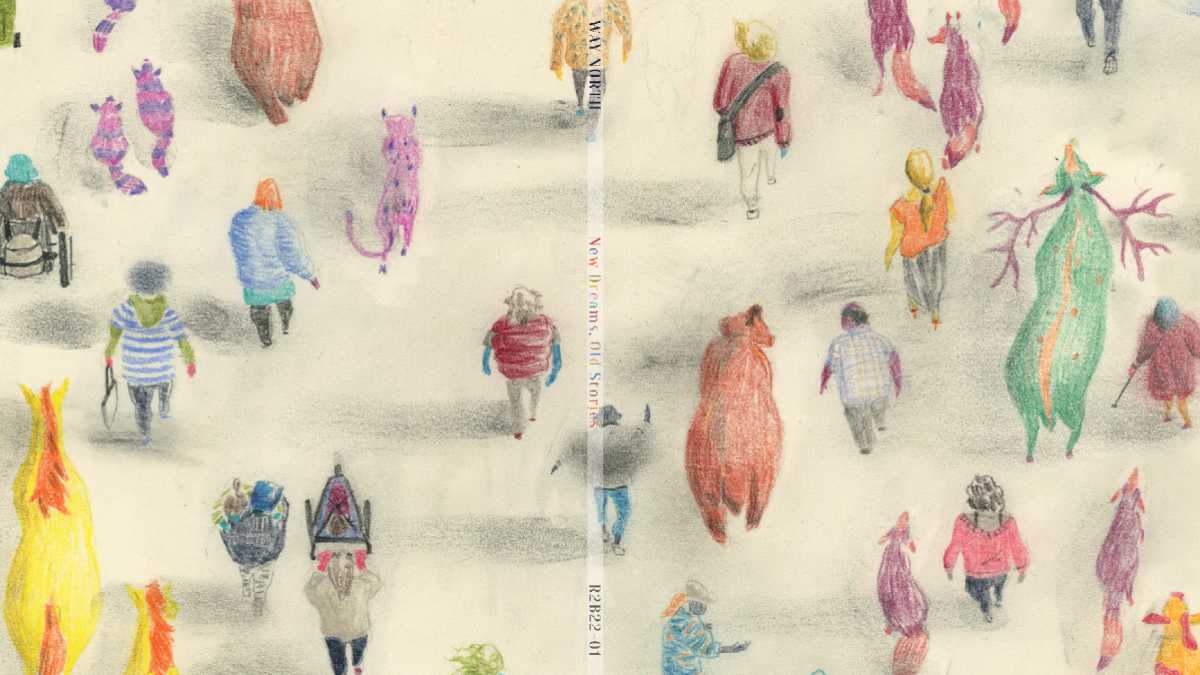 Album review
Way North is a chordless quartet featuring Rebecca Hennessy on trumpet, Petr Cancura on tenor saxophone, Michael Herring on bass, and Richie Barshay on drums. (Apparently our very own Nou Dadoun called them "avant-trad" back in 2019!) They made their third album, New Dreams, Old Stories, in Toronto and released it on April 22, 2022.
Here's a story in three super-long song titles.
I only listened to punk for a short while as an early teenager, but in that time, my friend Nick and I found a song by NOFX called "We Threw Gasoline On The Fire And Now We Have Stumps For Arms And No Eyebrows".
Then in high school, my friends and I discovered that one of our band teachers had a post-hardcore outfit. They had a track called "All My Favourite Bands Are Breaking Up So I Think I'll Write A Song About Girls".
And now, Way North brings their track called "If Charlie Haden couldn't write a song to bring world peace, what hope is there for me?". This composition has little bits of "Hymn to Freedom" cadence, cool inner voices, and a smooth outro.
Here's another throwback. One of my senior-year jazz band's anthems was "Lil' Liza Jane". We all sang it out loud at a school band festival as we ended a night and left the theatre.
I have a new example on record of how that evening felt: "Dr Good", track seven, when it breaks into song.
Folk and roots music is about connecting you with other people's stories while also channeling the emotions from your own story. Way North are doing that on this project; they've made a fun, celebratory crossover jazz record.
There was a band in the 70s and 80s with the same instrumentation as what you hear on New Dreams, Old Stories – Charlie Haden played bass in it. It was called Old and New Dreams. (Joshua Redman, whose father played sax in this band, responded to it in 2018.)
What this album doesn't do is try to sound like its (not necessarily intentional) namesake. It's thoroughly polished, looking for accessibility beyond the Ironworks-type audience. The clean treble of Michael's bass – featured on many solos throughout New Dreams, Old Stories – is worlds apart from the hard-panned deep tones of Charlie Haden in Old and New Dreams.
There are some Ornette-style numbers like "Château Gonflable" in particular. But an equal proportion of the album is more like the BC World Music Collective. ("Come Over to Our House" should be the new theme song of the Home Routes organization.)
There's a video of Way North playing the album's title track in BC – in Nanaimo – back in 2019:
Come back soon!