Jamie Lee on performing at Winter Jazz 2021
The Jamie Lee Trio performed as part of Winter Jazz, the festival presented by Coastal Jazz and Granville Island.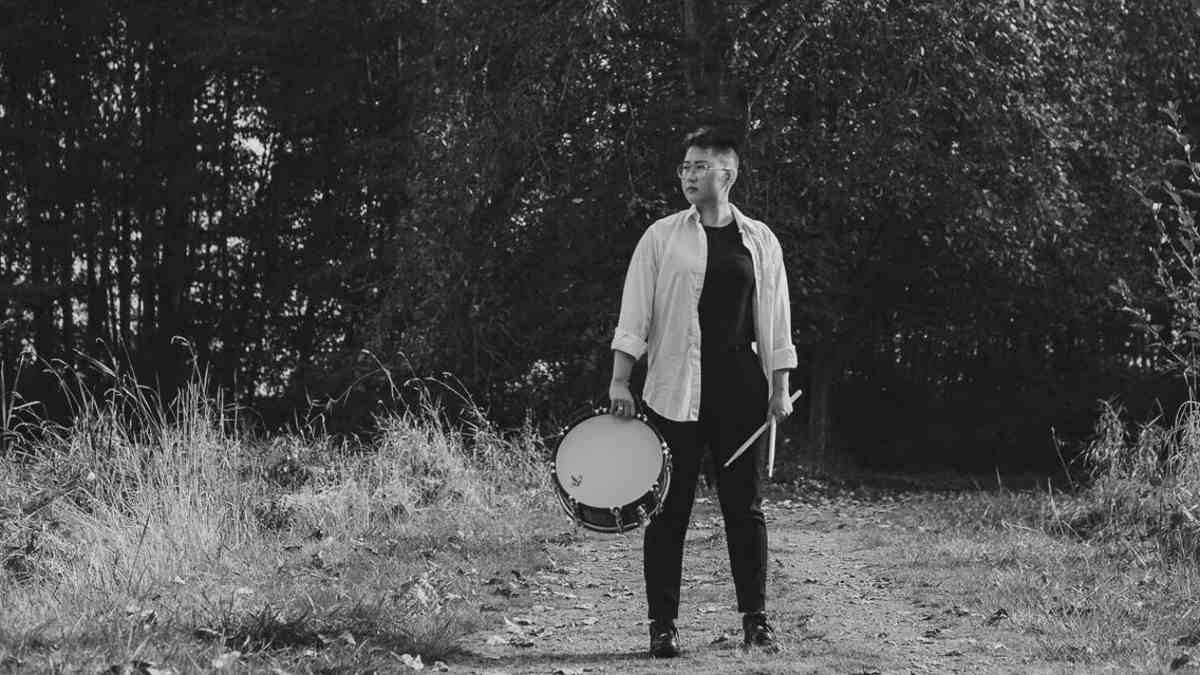 The Jamie Lee Trio performed on Saturday, February 20, 2021 as part of Winter Jazz, the festival presented by Coastal Jazz and Granville Island. Their performance broadcasted out of Performance Works in Vancouver.
Jamie Lee's 2020 debut album Introspective was a tone-setting release for post-pandemic Vancouver jazz. The trio features Jamie on drums, Marcus Abramzik on bass, and James Dekker on piano.
Before the performance, Jamie sat down for an interview with Jessica Heaven for the Sister Jazz Blog.
In the interview, she spoke honestly about challenges she has faced, including realizations she has earned from therapy sessions:
"We need to take time to grieve our loss, whether it's a person, a job, the time to go outside and have fun with friends […] I definitely learned how to take time for myself and reflect on things that I lost, but in a healthy way."
Within Winter Jazz, Jamie's afternoon set followed Friday night's performance by DJ Kookum, Sierra Baker, and Missy D.
After the performance, Jamie told me:
"I loved the production quality and how professional and accommodating all the staff were. Definitely felt scared playing a gig again in after a long time, but everyone there was so kind and encouraging—and it allowed us to focus solely on music.

"I loved the zoom interaction part too. I didn't know what to expect when they explained how it was gonna go over the email, but wow, it was so much better than I ever expected. It really felt intimate and interactive to see audiences on the screen. I could see people clapping, laughing at my awkward banter, dancing along with the songs, etc. It was such a great experience, I definitely wanna do more of it! So lucky to be a part of this awesome series."
The Jamie Lee Trio played two sets, and Tim Reinert was the MC. The sets featured an equal balance of tracks from Introspective and new compositions by Jamie or by Marcus.
A high of 70 free ticketholders were in the Side Door-hosted Zoom event, not counting the accounts of Coastal Jazz staff. At the end of the second set, 57 ticketholders were participating.
Set lists
All music written by Jamie Lee unless otherwise specified.
Set 1
"Dance"
"Marie" (Abramzik)
"G, I'm a Phatty" (Abramzik)
"Pyraminx"
"Curly"
Set 2
"Tracy, Tracy, Tracy" (Abramzik)
"Farewell"
Visit sisterjazzbc.com to learn more about the Women in Jazz Association of British Columbia.