Avery Sloane - Future Pilot
This first EP by Avery Sloane starts with the strumming pattern that you learn first on the acoustic guitar.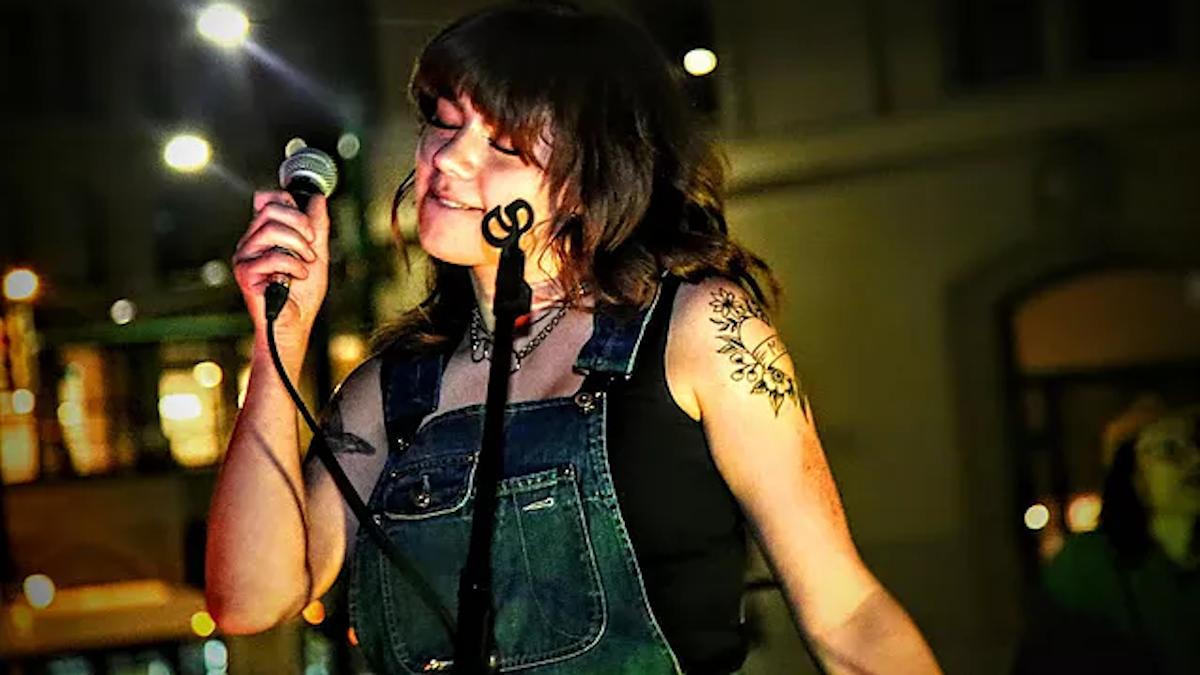 Future Pilot, the first EP by Avery Sloane, starts with that strumming pattern. It's that guitar rhythm that you learn when you try to learn the acoustic.
But here, it's on a clean electric — jangly. And in the middle of that opening track, "Sunday Best", the drums shift in the mix. Jason Keen's china cymbal fades a bit, and your ears notice.
If you want to rock, just bring real drums and leave the Beat Detective at home.
That's why when the intro guitar of Sloane's waltz "Real Time" kicks in, it's charming. Because it's a bit out-of-tune. The overdubbed backing vocals are in an eerie other part of the room, echoing behind.
"My name tag says Future Pilot, but I feel like it's more scholarly than that," Sloan says on the title track. It happens over folk acoustic strumming — sort of a similar pattern as the pattern!
As long as we're being literal, I had a future pilot in my young life. He left flight school to do his own thing. Wonder how he's doing, it's been years and years.
"What should I be when I grow up? I don't have much time left / Do I have to be a pilot, my radar won't show what's coming next."
Then, the fingers skidding on the steel strings go into a fuzzy recording of a voicemail.
I couldn't tell what it said. But I knew I simply needed to ask Sloane — who is the creative driver, all the way from tracking through to mixing.
What's on the voicemail?
"It's a message my little sister sent me when I first moved out on my own in Vancouver.

"I also can't fully make it out, but I'm pretty sure it says: 'Hi Avery, I hope you call me. Okay. Love you. Bye.'

I had it saved in my inbox for so long to listen to when I was homesick, and as a lot of this album reflects big life changes, I knew I had to include it somewhere!"-Avery Sloane
"Fine, Okay, Alright" has a nice breakdown, where we escape the big drums. The feedback of the lead guitar from Ethan Rebalkin brings them back in. And from there it ends.
The boomy "Collect Call", in waltz time again, has some interesting chords. "I caught the last train by the skin of my teeth." Been there!
Although I've never been an indie rocker, I feel like I've been there this whole EP. Standing atop the Rambler with a cherry red guitar, playing your heart out into the woods.
My youth was something like that!
Along with "Sunday Best", the bonus song "20-20" is Sloane's best on the EP. I love how it melts away, having said no to playing with a click, flipping the tempo.
Sloane has the admirable indie spirit of self-production, and I'm keen to see what she produces next!
Choose your streaming platform here and listen to Future Pilot by Avery Sloane.
The artist maintains the link above. If the link broke, please contact Rhythm Changes, and thank you for the heads-up.