Boom times?
5 categories, 30 venues I'm seeing on the gig list right now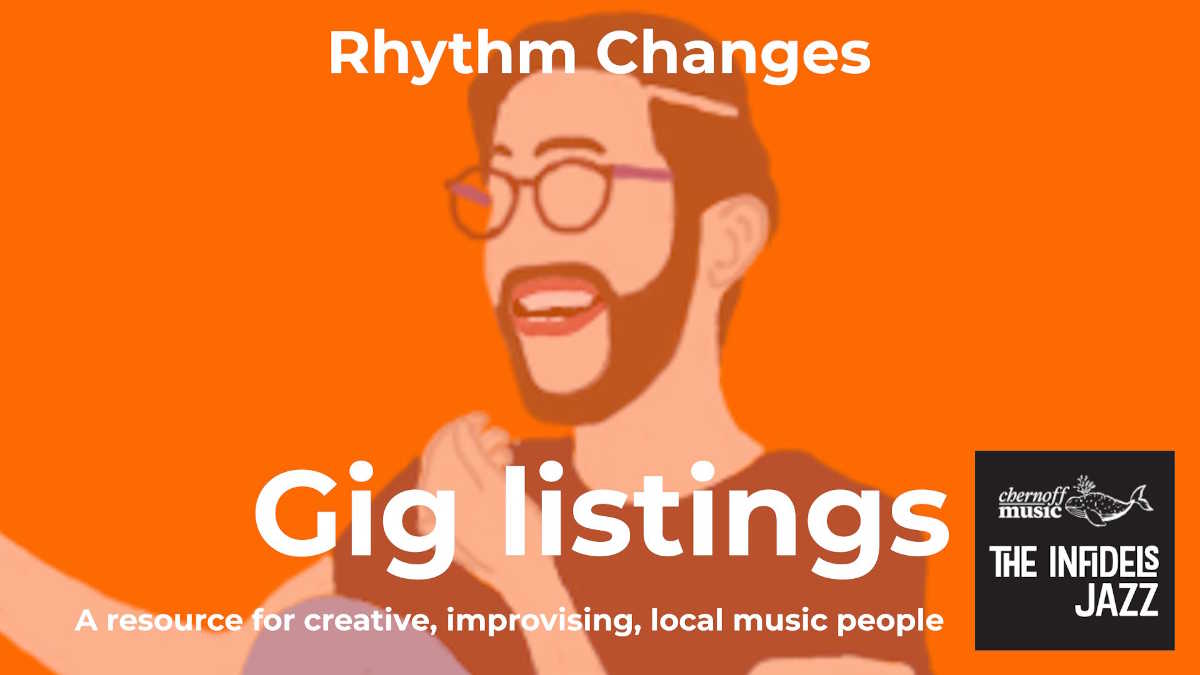 Now that the gig list has run in three different months, I'm starting to feel like going through the data will be worthwhile.
One simple place to start is this: how many Vancouver jazz venues are there, anyway?
Well, I'd say there are 30 venues that have presented two or more jazz gigs in May, June, or July of this year. That doesn't count festival or outdoor venues.
The 30 venues break down into five categories:
Core Venues
(6) – 2nd Floor Gastown, Frankie's, Guilt & Co., Pat's Pub, Tangent Café, Tyrant Studios
These are the venues that have the strongest reputation for being jazz spaces.
Orbital Venues
(12) – Aperture Coffee, Brentwood Presbyterian Church, The Chapel, Cheesecake Etc., Crescent Branch Legion #240, General Strike Coffee, Havana Theatre, LanaLou's, Lido, Osita, Pourhouse, St. Andrew's-Wesley United
These are other spaces that have a solid presence in the jazz scene, like churches and other restaurants.
Casuals
(5) – Boteco Brasil, Palermo Cucina, Provence Marinaside, Seymour's Pub and Grill, Sylvia Hotel
These restaurants are not as consistently music-driven as the ones in the Orbital Venues category, but they do have live jazz sometimes.
Bigger spaces for bigger occasions
(4) – Annex Theatre, BlueShore Financial Centre, Fox Cabaret, Pyatt Hall
You won't see jazz here every week, but when you do, it's a high-value gig that aims to bring together a bigger listening audience.
Artist Spaces
(3) – 8EAST, Red Gate Arts Society, Western Front
These venues take pride in presenting avant-garde music and/or a DIY, artist-led environment.
---
So those are the 30 venues we listed in the past three months.
Deciding what to do with this information is still up in the air. Did you react to anything or have something I forgot?
Here are some other observations that need context – you wouldn't just know them from reading the list above:
There is actually a Core Venue that has no cover charge: Pat's Pub. It's a credit to Jazz Yukon's financial support of Jazz at the Pat, but it's still awesome and deserves our enjoyment as long as it lasts.
Osita (an Orbital Venue) and Boteco Brasil (a Casuals venue) are new, only coming alive post-jazzfest here. Back in the spring, Tim Reinert started running two Orbital Venues: the Lido and General Strike Coffee. New venues are indeed coming alive this year.
Two Core Venues (2nd Floor Gastown and Tyrant Studios) have increased the amount of jazz they present by about 2x. Those in charge are going all-out to put on as much live music as possible.
In our local micro-genre it's boom times, despite all else. That's a pretty nice message to get out of the gig list this summer.
But there's one follow-up question we need to ask soon: how many people are actually going to all these gigs?
That'll show us how long it'll last.
I originally published this edition of the Rhythm Changes Update for subscribers-only and have since made it available for anyone on the web. Please enjoy browsing this website for more content.