Christopher Berner on his Jazz Orchestra at Brentwood
From an injury, to grad school, to a home among his peers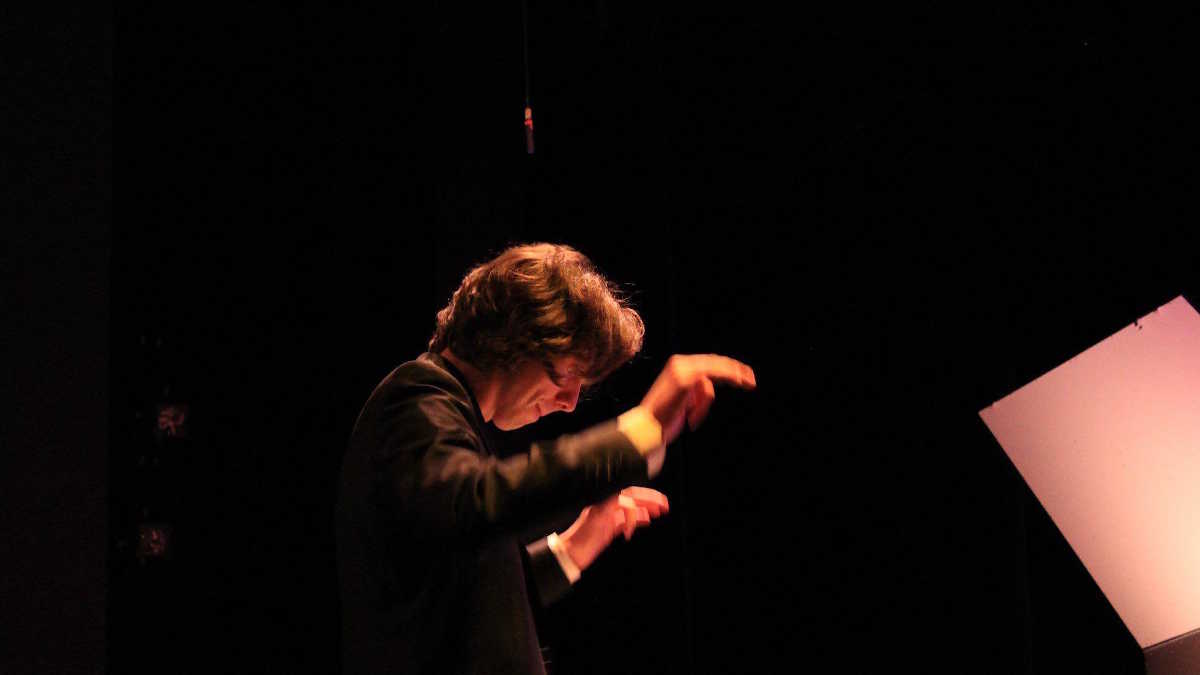 Christopher Berner leads his own big band this Friday, September 30, 2022 at Brentwood Presbyterian Church in Burnaby.
Chris will direct the two-set concert starting at 8pm, doors at 7:30pm; tickets via Eventbrite.
---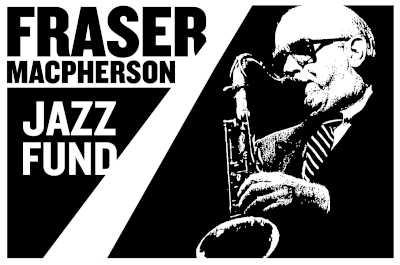 Rhythm Changes is proud to support the Fraser MacPherson Jazz Fund. The charity's scholarships for BC jazz instrumentalist students under 25 are back, with applications open as of Saturday, Oct. 1. Learn more at frasermacphersonjazzfund.ca.
---
Here's Chris describing the music:
"It sounds something like Thad Jones, Bob Brookmeyer, early Maria Schneider with no woodwind doubles, with some Kenny Wheeler mixed in there. Fairly within the big band tradition without being Count Basie, you know?"
Check out a YouTube video of several musicians playing his composition "Along the Coastline", which will be in the setlist for this concert.
Chris is a trumpet player. Here's how he describes the start of his composing journey:
"Back in in 2017, I went through a chops injury. I just couldn't really play for a while, which is pretty distressing when you're in the fourth year of your degree in jazz performance.

"I couldn't play for more than a minute at a time, and my grad recital is in four months. What do I do?

"I turned to writing, composing, and arranging as a way to alternatively express [myself]. I wrote a couple tunes for B-band and A-Band [at CapU], because I was playing in them for those years.

"And then more opportunities like that came along [at CapU], 'We've got a guest artist; do you want to write something?' 'Sure!'"
Chris came here from Alberta when he enrolled at CapU in 2014; he then went to grad school at UofT from 2020 to 2022 and moved back this summer.
He wrote most of the compositions for this band at UofT. "I have an enormous backlog of music that hasn't been played," he says.
There's a big band scene around Brentwood, thanks to its availability as a large space to record and rehearse; Dean Thiessen's big band and Isabel Leong's Ghibli Jazz Orchestra are recent examples this year.
Chris lays out a bunch of the personal connections around Brentwood:
"A lot of the people who perform there now had come connection to Ben MacRae's group; I think a lot of people in Isabel Leong's band were originally part of [that]. Or Isabel is part of Leading Ladies, so she knows the space from Casey Thomas-Burns.

Speaking as a big bandleader who's paying everybody out of his own pocket, Brentwood is affordable."
Dean, for his part, is playing piano in Chris' band – and Casey is in the trombone section.
Additionally, Chris is in a group of composers who are former students of Fred Stride. There, he's gotten encouragement from his peers including Daniel Hersog ("he's bringing in these guys from New York!") and Jaelem Bhate ("a very good friend of mine, a fantastic composer").
This concert looks to be an ambitious entry in the growing, post - Hugh Fraser generation of local big band composers. You can browse Chris' YouTube uploads to learn more about his music or find a Facebook event here.
Christopher Berner Jazz Orchestra:
Saxophones: Steve Kaldestad, Connor Lum, John Nicholson, Adam Kyle, Sofia Avelino
Trumpets: Michael Kim, Dan Hersog, Thomas Houlden, Jocelyn Waugh
Trombones: Luis Melgar, Greg Dent, Hayley Bennett, Casey Thomas-Burns
Rhythm: Patrick Kao (guitar), Dean Thiessen (piano), Marcus Abramzik (bass), Jamie Lee (drums)
Fri, Sep. 30 at Brentwood Presbyterian Church
Two sets
Doors 7:30pm; music 8pm