The Composers Collective Big Band: The Toronto Project
What's the sound of Toronto? What's the Toronto sound? Two related but distinct questions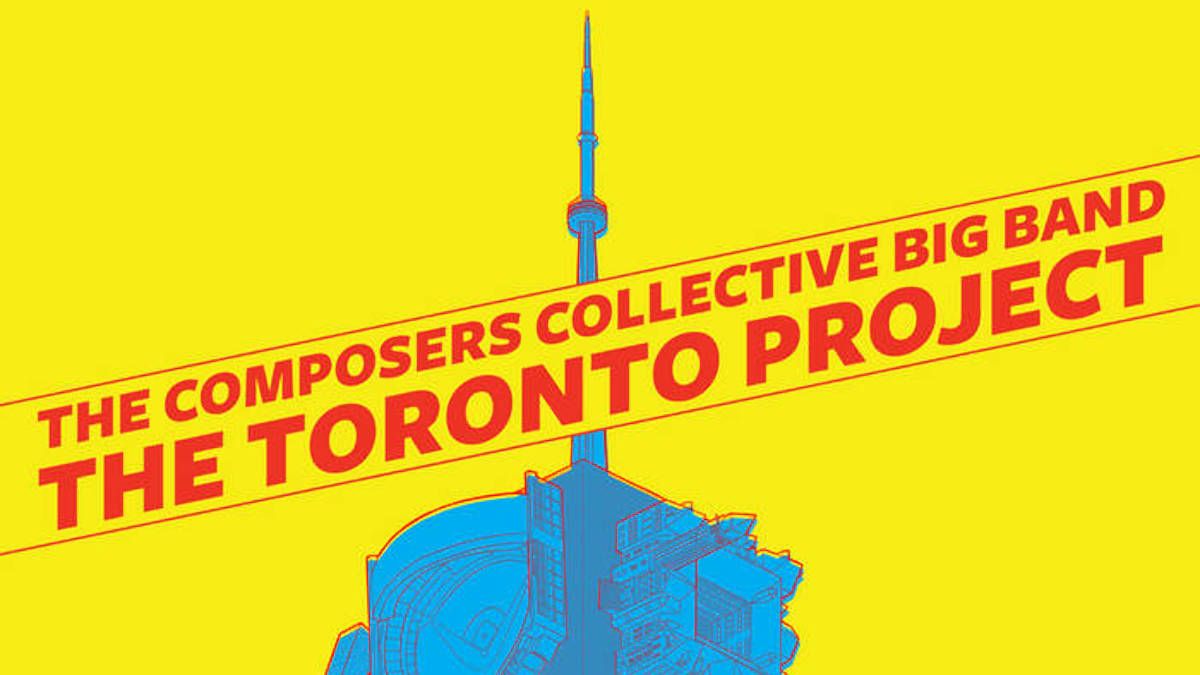 The Toronto Project is an answer to two related but distinct questions: what is the sound of Toronto, and what is the Toronto sound? The Composers Collective Big Band responds to the first question with the structure of their new album of that name, released a month ago on April 14, 2023.
---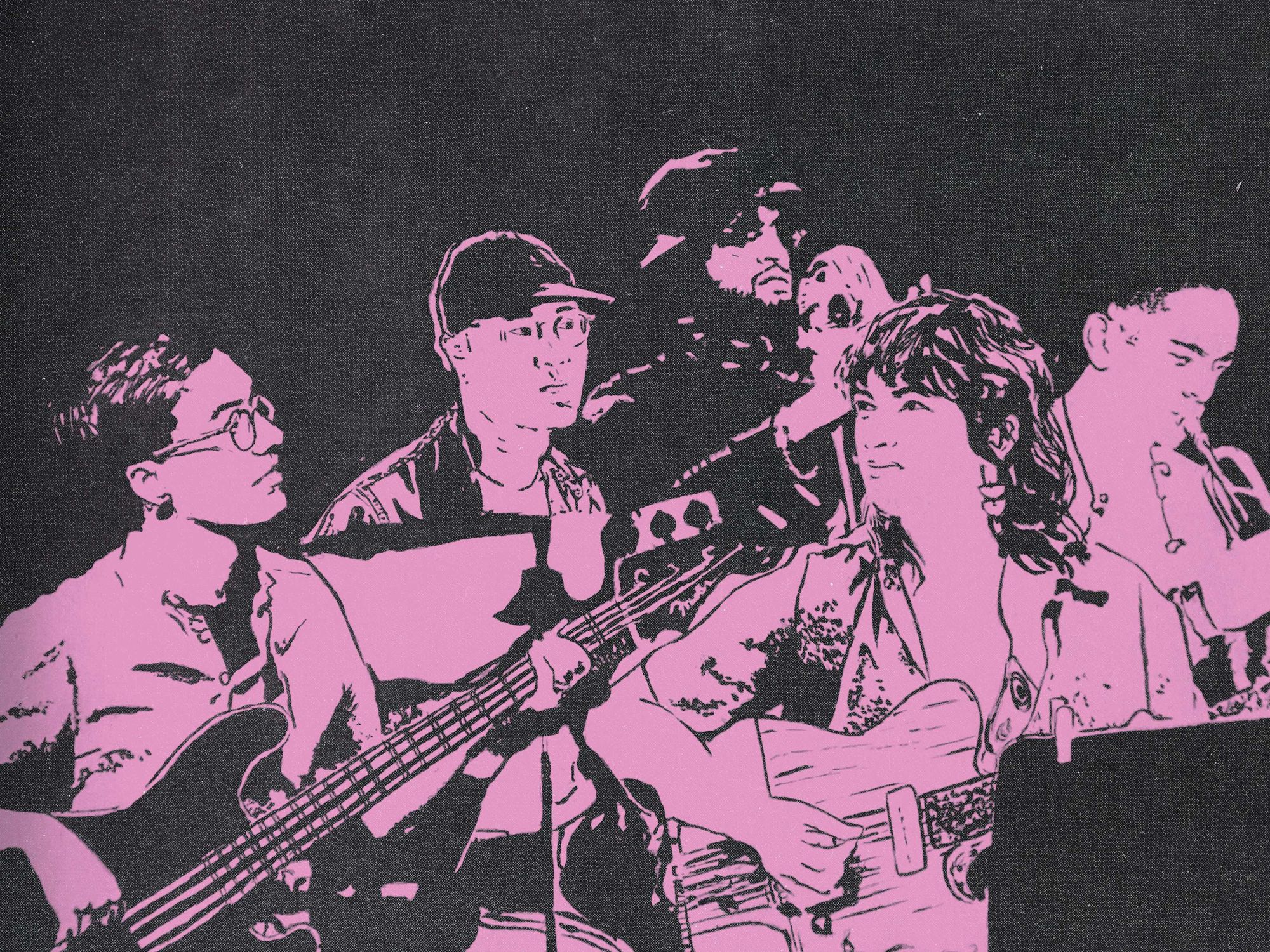 I'm presenting my brand-new group the William Chernoff Quintet at New Westminster's Bernie Legge Theatre next Saturday, May 27, 8pm. Learn more here!
---
Instantly recognizable ambient sounds from the Toronto transit systems, such as the TTC subway announcements and the beep of the Presto gate, are inserted between each track. These interstitial sounds capture the soundscape of getting around town and frame each track as a destination, suggesting a sort of distance between each that highlights the album's diversity: a key aspect of the Toronto experience.
The first track, "West Toronto Ode" written by Pablosky Rosales is a bright and breezy feel-good track that might be my favourite. Rosales celebrates the vibrancy of Toronto's Little Portugal with an infectious half-time big-3 groove. Rosales' use of the flute with muted brass in combination with the sound of his tres, a guitar-type instrument from Cuban music, is a sparkly texture that elicits a smile.
Indeed, the composers here spare no doubles! The saxophone section's strong woodwind playing affords Maya Killtron and Erik Patterson the colours to achieve a haunting, ethereal vibe on "Finding Home", which explores feelings of solitude in a city of millions. This Maria Schneider-reminiscent track begins in a light 6/8 as Killtron lends her vocal stylings to this stunning melody, masterfully shifting from her delicate falsetto to a robust head voice as the intensity builds into a driving medium swing. "Finding Home" also features playful flugelhorn interjections throughout from John MacLeod, a celebrated composer and an architect of the Toronto sound – more on this later.
The Composers Collective Big Band reveal their modern jazz sensibilities on these next two tracks in particular. Tom Richard's brooding composition "Non-Sequitur" features a linear approach to writing that was pioneered by the likes of Bill Holman and Bob Brookmeyer. Alto saxophone soloist Chris Robert's warm sound and rhythmic cadence remind me of Dick Oatts' playing. The MVPs of this track are drummer Jeff Halischuk and bassist Justin Gray, whose driving swing beat propels the music forward.
On Erik Patterson's "The Commuter," Gray and Halischuk move seamlessly through transitional moments, this time in a straight-8ths groove under a harmonic palette that evokes some of Jim McNeely's writing for the Vanguard Jazz Orchestra. Patterson writes prominent solo sections for tenor saxophonist Paul Metcalfe, who in the beginning plays with a Joe Lovano-type breathiness but brightens his sound in the middle section as he navigates the Coltrane-matrix chord changes.
Tara Davidson plays a mean soprano saxophone. Davidson plays soprano lead on "The Commuter" and is a featured soloist on Christian Overton's "Spadina," which is inspired by Toronto's bustling Chinatown. Her solo is compositionally aware, recalling melismatic traditional Chinese melody. This also foreshadows the introduction of Amely Zhou's interpretation of the melody on the erhu, a Chinese stringed instrument.
Similarly on Justin Gray's "Interweave," guest saxophone soloists Jonathan and Andrew Kay demonstrate their expertise in both modern jazz vocabulary and in Indian classical music with their fluid manipulation of pitch and articulation. "Interweave," inspired by the coexistence of Indian culture and that of modern hustle-bustle is a musical saga in two-parts, the second of which features an up-tempo groove made bouncy by Ravi Naimpally's tabla playing.
Chelsea McBride's "Inside the Toy Factory" is a playful blues that juxtaposes Liberty Village's industrial history with its gentrification, all from the lens of a child's eye. Trombone soloist Christian Overton finds all the butter notes over the bumpin' disco groove in the second half of this track, the unabashed use of which reminds me of some of Darcy James Argue's music.
The final track on The Toronto Project is Shirantha Beddage's "Transit," which takes a bird's eye view of all the movement that happens in transit within Toronto. Beddage's slick composition features a funky big-6 groove that shifts Carissa Neufeld from the piano over to the Rhodes. The first half of "Transit" is a rising wave with another tasteful Overton solo that crashes into a drum feature in the second half, during which the horns strike with quick phrases that resemble the main melody but are rhythmically diminished.
The Composers Collective Big Band's response to the Toronto sound question is a bit more implicit. The symbolism of John MacLeod's contribution to this album is not lost on me. MacLeod leads the The Rex Hotel Orchestra and along with Terry Promane, he is a second-generation torchbearer of the "Toronto sound," a style of playing and writing that came out of Rob McConnell's bands and the Toronto studio scene.
Toronto has since changed and accordingly, its big band music has changed as well. The Toronto Project reflects an increasingly diverse populace and integrates a wide range of musical aesthetics all executed in the Toronto way, thoughtfully and with precision.
The Toronto Project: Arriving at Yonge Station; West Toronto Ode; Arriving at St Clair West Station; Non-Sequitur; Presto Gate; Spadina; TTC Bus Stop; Finding Home; Union Station; Inside The Toy Factory; Walk Sign is on for all Crossings; Interweave; HWY 427; The Commuter; Go Train; Transit; Train out of Town. (52:40)
Personnel:
Sax (all also double on flute): Tara Davidson (alto, soprano), Chris Roberts (alto, clarinet), Paul Metcalfe (tenor, clarinet), Jared Welsh (tenor, clarinet), Marcus Ali (bari, bass clarinet).
Trombone: William Carn, Tom Richards, Pat Blanchard, Karl Silveira, Sylvain Bedard (bass).
Trumpet & flugelhorn: Jason Logue, John Pittman, Brian O'Kane, John MacLeod.
Rhythm: Erik Paterson (guitar) Carissa Neufeld (keys), Justin Gray (bass), Jeff Halischuk (drums).
Guests: Pablosky Rosales (tres), Les Alt (flute), Amely Zhou (erhu), Maya Killtron (vocals), Jonathan Kay (tenor sax), Andrew Kay (alto sax), Ravi Naimpally (tabla)