Deb Rasmussen - Unspoken
Vocals from Joni-esque to standards with a piano trio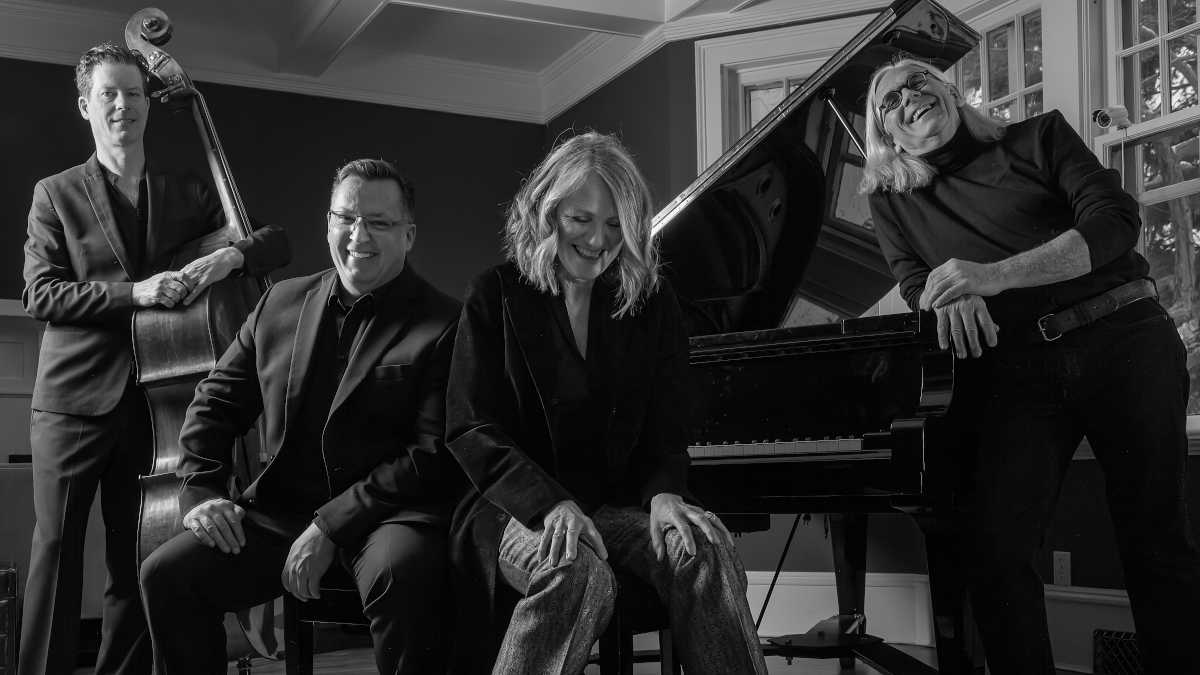 Deb Rasmussen released her second vocal jazz album, Unspoken, on July 15, 2022.
I got into it right away with the Joni-esque quality of "Front Porch".
"You Smile" is almost one of those list songs, name-dropper songs, cheeky vocalese-like lyrics, light and wonderful ensemble feel. The bass soloing and fills are wonderfully straight-ahead, fully committed.
"Just My Little Love Song" is like a pop cover, packing some weight. It's the grateful kind of love song and not the forlorn one.
The tenderness and wise delivery of "It Never Entered My Mind" on mostly piano and vocals reminds me of Wild Blue Herons.
On the title track, the band sounds at ease as the chord changes zoom by. "Now this love unspoken rules my heart / we linger not together, not apart," Deb sings with the album title, switching over to the longing side of love songs.
I sunk into the album's mood at "Swept Away"...
But then I've never quite heard a version of "Darn That Dream" like this. Maybe I'm just missed out. The uptempo arrangement seems to fit every "darn" and flow like only the best ballad versions do.
With "I Hear a Rhapsody", it's back to rest in the album's gentle mood. Lyrically, Deb draws the most out of all the key lines of this song – an expert performance. The outro is nice.
Ultimately, I'm left remembering this album for its more pop sounds. "Fly Away" also fits into that. The rim clicks as part of the always delicate drumming, the piano trio taking up just the right amount of space.
The bass-voice duet on "In Your Own Sweet Way" is nicely balanced between sounding finely-tuned in the studio and coming across like it would sound live. It's a standard rendition that embraces the song for what it generally is.
And on "Peace, Like a River", gospel influence! More Wild Blue Herons vibes...
The closing track, "My Best to You", as a piano-voice ballad feels like the shortest track, but it's not; as it wraps up, the album flies by like a live well lived.
Deb's journey spans decades working inside and outside of music, including a decade at JazzYYC in Calgary, and it's been 11 years since the release of her debut album, Heart Wide Open.
For what it's worth, Deb has 404'd the page on her website that used to showcase her collaboration with Keith Smith on Heart Wide Open. That guitar-driven album had mostly standards, but you can hear the Joni and pop cover styles on tracks like "Song for a Winter's Night".
On Unspoken, each song goes fast and furious into the next with minimal silence, and they're pretty much all under four minutes. But that's not a bad thing – they just call for you to treasure the ones you love.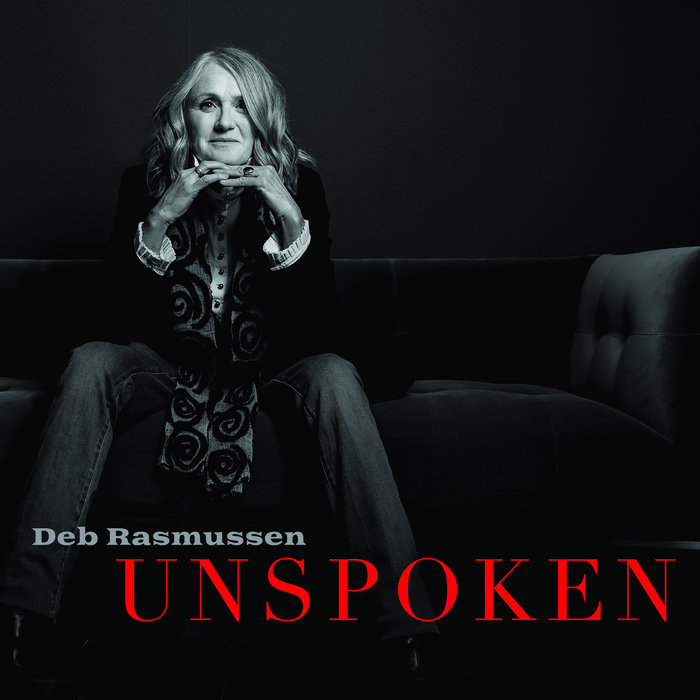 Unspoken: Front Porch; You Smile; Just My Little Love Song; It Never Entered My Mind; Unspoken; Swept Away; Darn That Dream; I Hear a Rhapsody; Fly Away; In Your Own Sweet Way; Peace, Like a River; My Best to You. (44:25)
Personnel: Deb Rasmussen on vocals; Jon Day on piano; Jeremy Coates on bass; Robin Tufts on drums.