Expat musicians
Guitarist Daniel Marmer just received a $10K artist grant
It's the Oscar Peterson Jazz Award from Hnatyshyn Foundation's Developing Artist Grants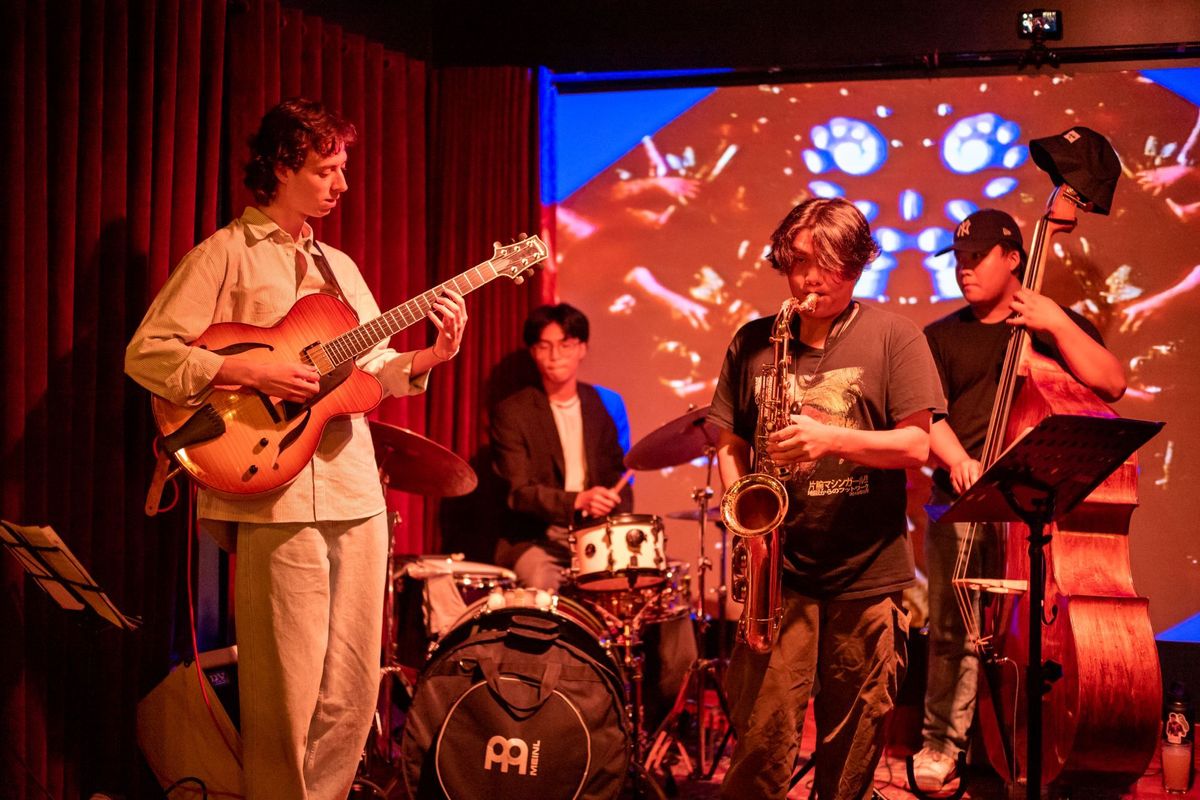 BC-raised guitarist and current McGill University jazz student Daniel Marmer is the recipient of the 2023 Oscar Peterson Jazz Award from the Hnatyshyn Foundation's Developing Artist Grants. Daniel gets a $10,000 grant and joins several other winners who originated from here in recent years. We talk about that and much more in this interview.
I'm working on my classic-style longform interview chops, where the text sticks close to the words we spoke in conversation, with only light editing. But before we get into that, you can check out the three pieces of original music that Daniel submitted in his application:
"Slapstick" - a Kurt Rosenwinkel medium-up swing
"Hear We" - deconstructed with a unison melody
"Solemn Embrace" unaccompanied intro then slow tune with hand drumming
Interview
Daniel and I spoke on Saturday, October 14, 2023.
WILL CHERNOFF: So, congrats! Should have said that right away. When did you find out?
DANIEL MARMER: I found out closer to the beginning of the summer, actually, and they told me I can't really tell anyone until they release their newsletter with it. But there were a couple people that knew aside from me as well.
Nice. Now, the $10,000, does it go to tuition pretty much? Is that what it's used for?
Yeah, it can be tuition or living expenses or anything that supports your music education, is how they put it for me.
Did you know that out of yourself and the previous five years of people who received the Jazz Award, four out of the six are BC-raised student instrumentalists. Do you know the other BC recipients from those past five years?
Yeah, I know [bassist] Evan Gratham and [saxophonist] David Hodgson.
And then there's [saxophonist] Thomas Daudlin from Victoria.
Oh, okay. I don't know him. And [saxophonist and the other winner] Jacob Chung, is he from BC?
Nope. He was in 2021.
Yeah, exactly.
So you've played with some of those people and you may have known them back in BC, too, in the case of David or Evan, right?
Yeah, I knew them through the VSO School of Music when I was in high school.
Yeah. I always ask about the VSO School, because it didn't exist back when I was a student. So I like to ask people what it meant to them and what it was like when you were growing up, because it's not an experience that I had. What did it do for you?
It kind of did everything for me. I was on this path where I wanted to be a physicist, and I was hard set that I'm going to do that, or math or something.
When I started taking lessons with Bill Coon and David Blake, I fell in love with it immediately and joined a combo that Jodi Proznick is coaching. Then I started doing the summer camp and just met all these people who were so welcoming and enthusiastic about the same thing as I was.
It was such a strong education for jazz because you learn so much about, well, playing, first of all, free from marking or any judgment, just kind of exploring your own thing; but also learning the tradition, the history, and the culture from people who are pretty connected to it historically. Jodi, Bill, and David and all of them have studied with, played with people who have really been a part of the music. I think it's the way to go if you're really passionate about it. It was so instrumental.
Nice. I think your guitar tone kind of sounds like David Blake. Would you say that's accurate?
I'd be complimented at that. I look up to him as a musician and as a guitarist so much. Going to his gigs and his friends' gigs at the Tangent Cafe, it shaped my taste in more modern jazz. So I'd love to hear any time that I sound like David...