Jacob Wutzke: Show Yourself, with BC-raised Lucas Dubovik
Popular young drummer Jacob completes the Montreal band with Gentiane MG and Levi Dover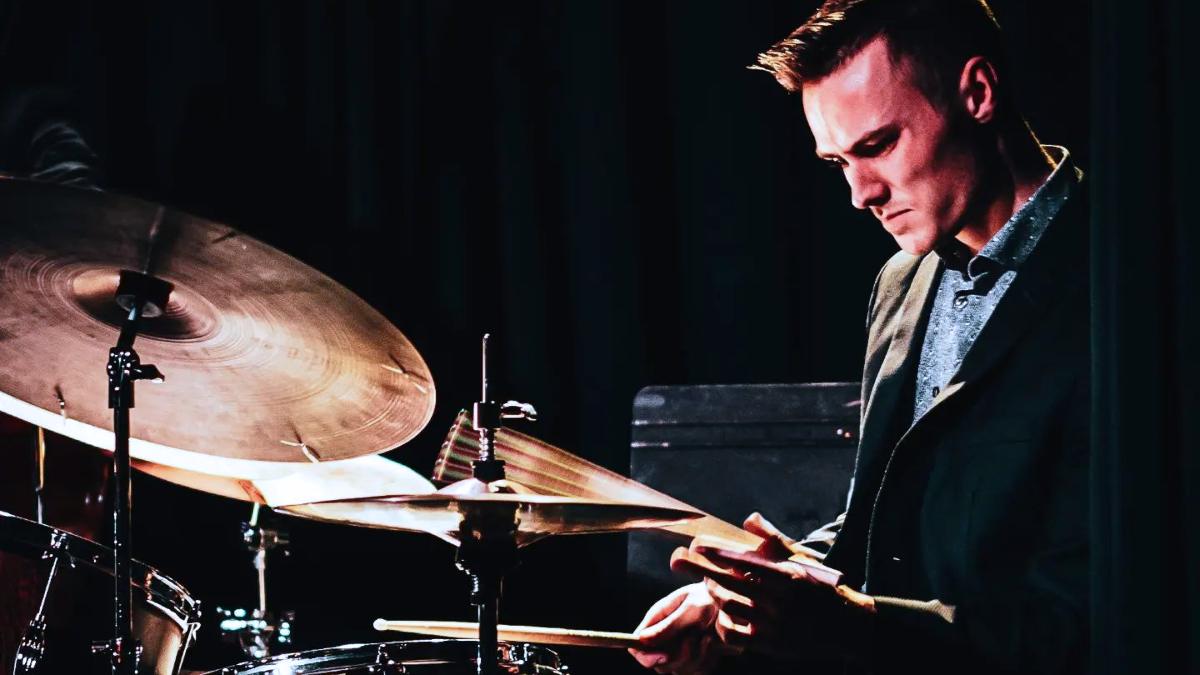 Jacob Wutzke is one of the most active young Canadian jazz drummers as well as one of the most popular and prolific on social media. Jacob released his first album as a leader, Show Yourself, in February 2022 featuring a Montreal-based swinging quartet.
---

Thank you to Pearson Instruments for sponsoring this free weekly article. Brad Pearson is a guitar tech and luthier in Marpole, South Vancouver. Take your instruments to Brad for setups, repairs, and more; find him at pearsoninstruments.ca.
---
Jacob reunites with pianist Gentiane MG from the recent album by Mathieu Soucy, Recollecting. That album, like this one, carries itself with the swagger and enthusiasm that comes from planting both feet in the mainstream post-bop tradition. Another similarity between the two projects is Caity Gyorgy's vocal feature, here on the standard "My Shining Hour".
The group's arrangement of "My Shining Hour" starts with a sly 3/4 before breaking into swing at a not-too-fast but still burning tempo; Jacob is at home in this style but not showy. Jacob is locked-in with bassist Levi Dover as he is throughout the record, with both of them captured in a resolutely traditional production style.
"Alias Buster Henry", a Billy Higgins composition, on the other hand feels quite fast and is all the more exciting because of it.
Standing out on "Alias Buster Henry" is the strong tenor saxophone and agile soloing of Lucas Dubovik. Lucas grew up in Vancouver and went to Handsworth Secondary School before moving east in 2017, where he quickly became a key band member for Caity and Jacob among other rising stars.
The third non-original composition on Show Yourself is a track without Lucas, "I Remember You". Gentiane gets a feature on the standard, playing an intricate lead-in on solo piano and guiding the trio through an upbeat take full of interplay.
Jacob is an engaging composer, filling the rest of the album with his Criss Cross-worthy contemporary jazz originals. While there are plenty of rhythmic, muscular heads with good variety between the arrangements, one of the most intriguing listens for me is the also trio-only ballad "Snow Ghost". Jacob is stellar on brushes, as he is in his many Reels and TikToks.
Lucas' improvisation on "Flying South" is also a highlight, fun, and risk-taking.
In Jacob's own words about "Tompkins IV", he writes on social media, "I took a piece of music written for snare drum by Joe Tompkins and arranged it for jazz trio." That's the kind of casually creative move that defines Jacob's personal style, true to the title of his album.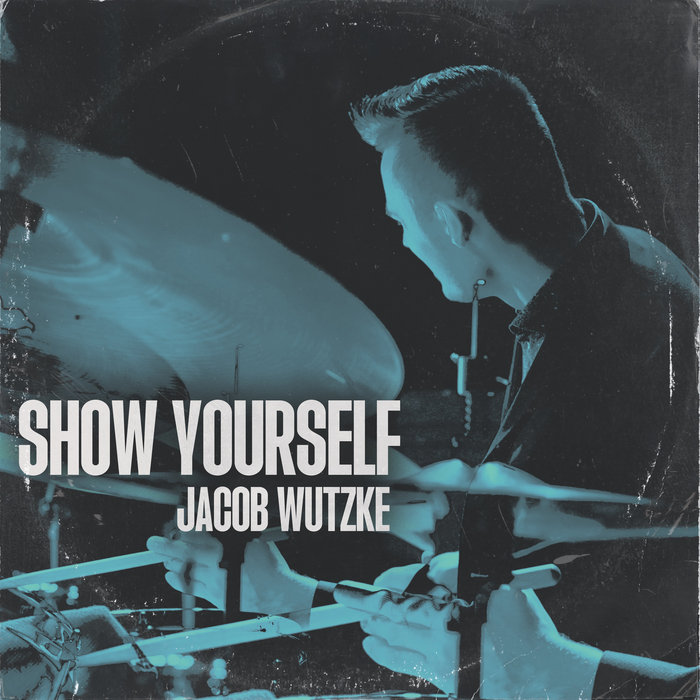 Show Yourself: How Do You Mean?; Show Yourself; Alias Buster Henry; Flying South; Round; I Remember You; Pinocchio Drift; Snow Ghost; Tompkins IV; Romper Guacamole; My Shining Hour. (58:35)
Personnel: Jacob Wutzke on drums; Lucas Dubovik on tenor saxophone; Gentiane MG on piano; Levi Dover on bass.