Jonny Tobin - "Lilacs and Lavender"
As a keyboardist and as a person, Jonny seems more comfortable than ever on his most-popular jazztronica single to date.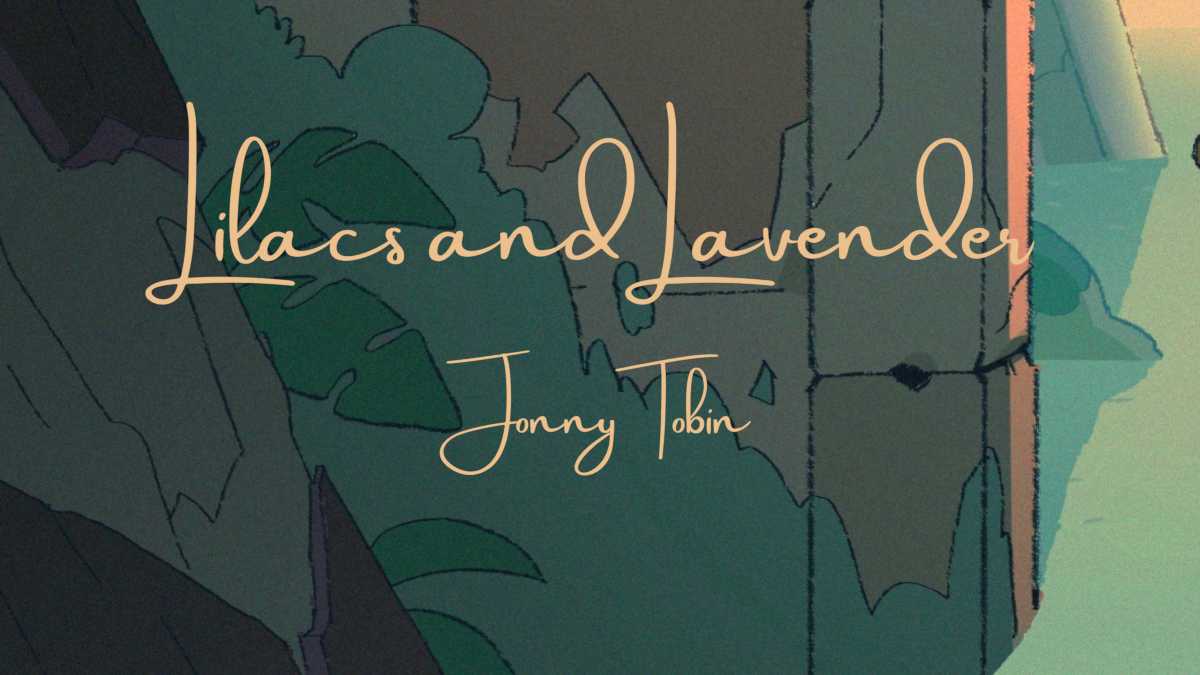 Jonny Tobin Lilacs and Lavender released November 18, 2021.
As with his other recent work, he sent this track to The Drum Temple (Shaquille Headley from HAVYN) for mastering.
As a person and keyboardist, Jonny Tobin seems more comfortable than ever on Lilacs and Lavender.
What I noticed most is how much he has simplified things.
I compare Lilacs and Lavender to two tracks on his first album, Psychedelicate: "Colorways" and "Drunken Noodles".
"Colorways" has a fat sawtooth-waved synth bass. Jonny plays a piano keyboard sound, wet with reverb, on top of it. He uses lots of jazz vocabulary for his solo.
Then, "Drunken Noodles" is two-and-a-half minutes of dancing around an R&B progression. It has a glitchy drum beat and retro sounds, like many cuts from Psychedelicate and its follow-up Earth Signs.
Both those tracks are short — "Colorways" only 1:46! — yet also sprawling. That's what happens when a relentless creative mind gets some freedom and goes to work.
But on Lilacs and Lavender, Jonny's solo is tight and lingers on each phrase of the melody. He uses crisp percussion samples turned up in the high end of the mix.
When synth stabs come in, they're gentle, like the cute little bass fills. He still uses jazz language but reins it in more.
I can't get over the "wrong note" in the solo, at 1:51 into the track. That note stops me in my tracks in a wonderful way.
Jonny has started to prepare another album. He sounds in peak form, tuned into what his listeners want. Will it sound like Weekends, his project with the Wicked Wax label that had vocal features? Or will it carry on with just the beats, keys, and grooves?
What I know is that he's comfortable and that his fans will be, too.
Choose your streaming platform here and listen to Jonny Tobin Lilacs and Lavender.
The artist maintains the link above. If the link broke, please contact Rhythm Changes, and thank you for the heads-up.