KneeJerk: Blind Painter
Trio featuring pianist Brian Horswill, bassist Karlis Silins, and drummer Kenton Loewen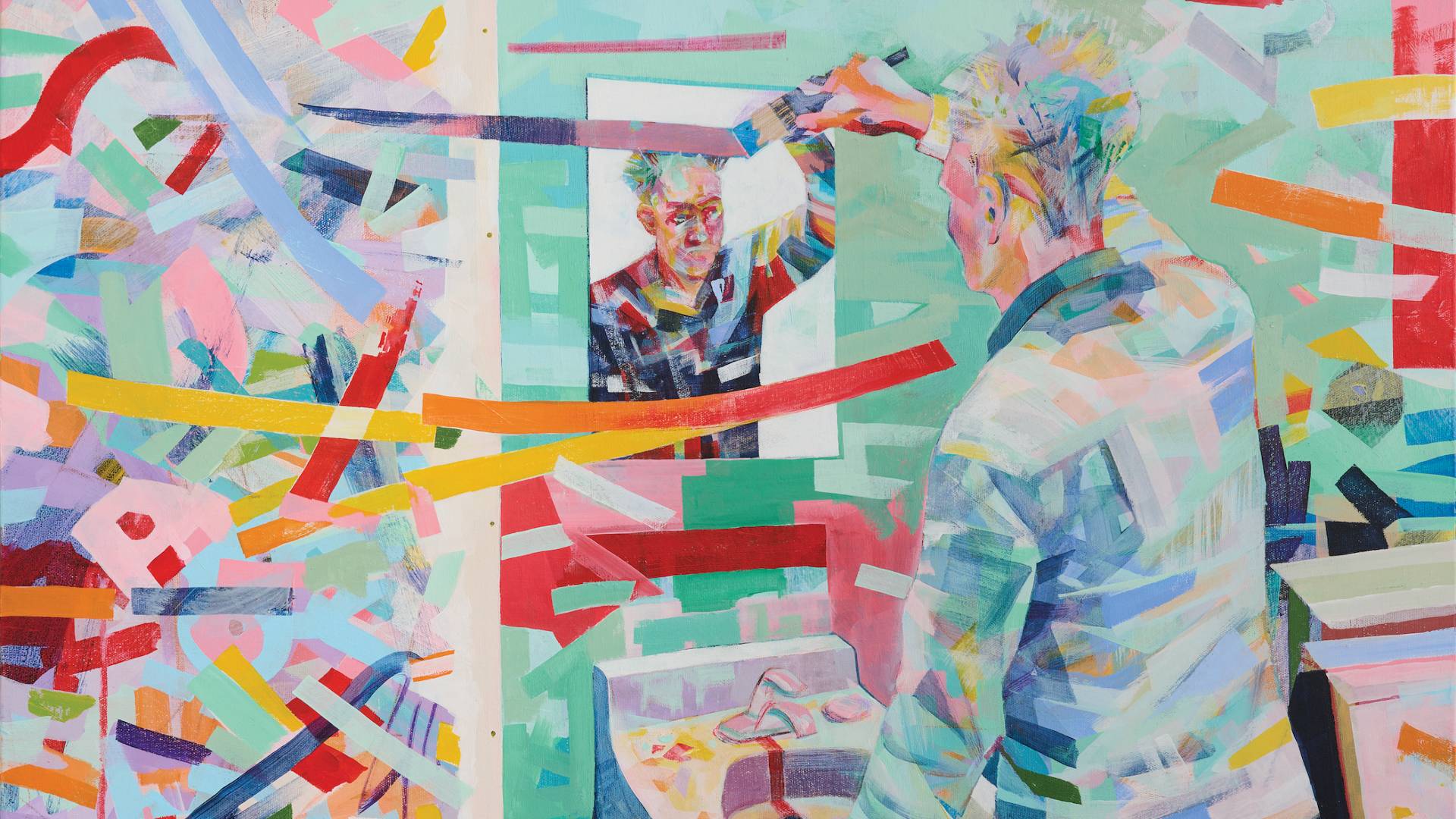 KneeJerk is an improvising trio featuring pianist Brian Horswill, bassist Karlis Silins, and drummer Kenton Loewen who released their first album Blind Painter via The Infidels label on June 16, 2023.
Silins and Loewen are longtime collaborators from improvising ensembles like Gordon Grdina's Box Cutter (two albums: UnLearn and New Rules for Noise), and in recent years they have deep ties to Tim Reinert's Infidels presentations. Together, they played in the second-ever Frankie's After Dark band; Loewen played on the first Infidels label release, It Becomes Us.
Horswill, Silins, and Loewen have come together as a trio at 8EAST as far back as 2018 and 2019, possibly earlier, and had their first set together as KneeJerk there on February 17 of this year. Then came March 24 at Frankie's After Dark, May 26 at Tyrant Studios, and a jazzfest double-bill with guitarist Jessica Ackerley at the Revue Stage this June – just after the album release.
"Before the Tides" opens the record with brief soft intro then kicks into time, followed by a drum solo over a six-note riff. "Loose Raccoon" is dialogue across the trio: bowed bass in the left ear, the drum kit in the middle, and piano, which eventually insists on a short phrase, in the right.
"Rumble" enters strong with Horswill leading the way through the whole track; this one and "Fucked Up Sink" have the greatest number of melodic hooks to grab onto. The latter, with its one final slowed-down hit of the main theme, does give the impression of a drain pipe clogging. I'd pick "Fucked Up Sink" as a clearly more accessible lead single moment on the album.
All three instruments in the trio are percussive. On "String Theory Street Smarts", Silins' dance with the bass riff is intriguing as he stays right with Loewen through the swinging time. This track is the bass feature, going between rhythmic and bowed — like a drum solo on the bass — before the full unit locks into groove.
"Off Kilter Carousel" and "Locked In Out" are to my ears completely free, led by Loewen's drum sounds, ranging from soft to scraping.
The closing title track is another free one and is the most sparse and eerie improvisation. The trio have let out their energy, and their minds get restless for the next adventure.
Blind Painter showcases a piano trio with serious personality, one that more straight-ahead listeners deserve to check out and enjoy.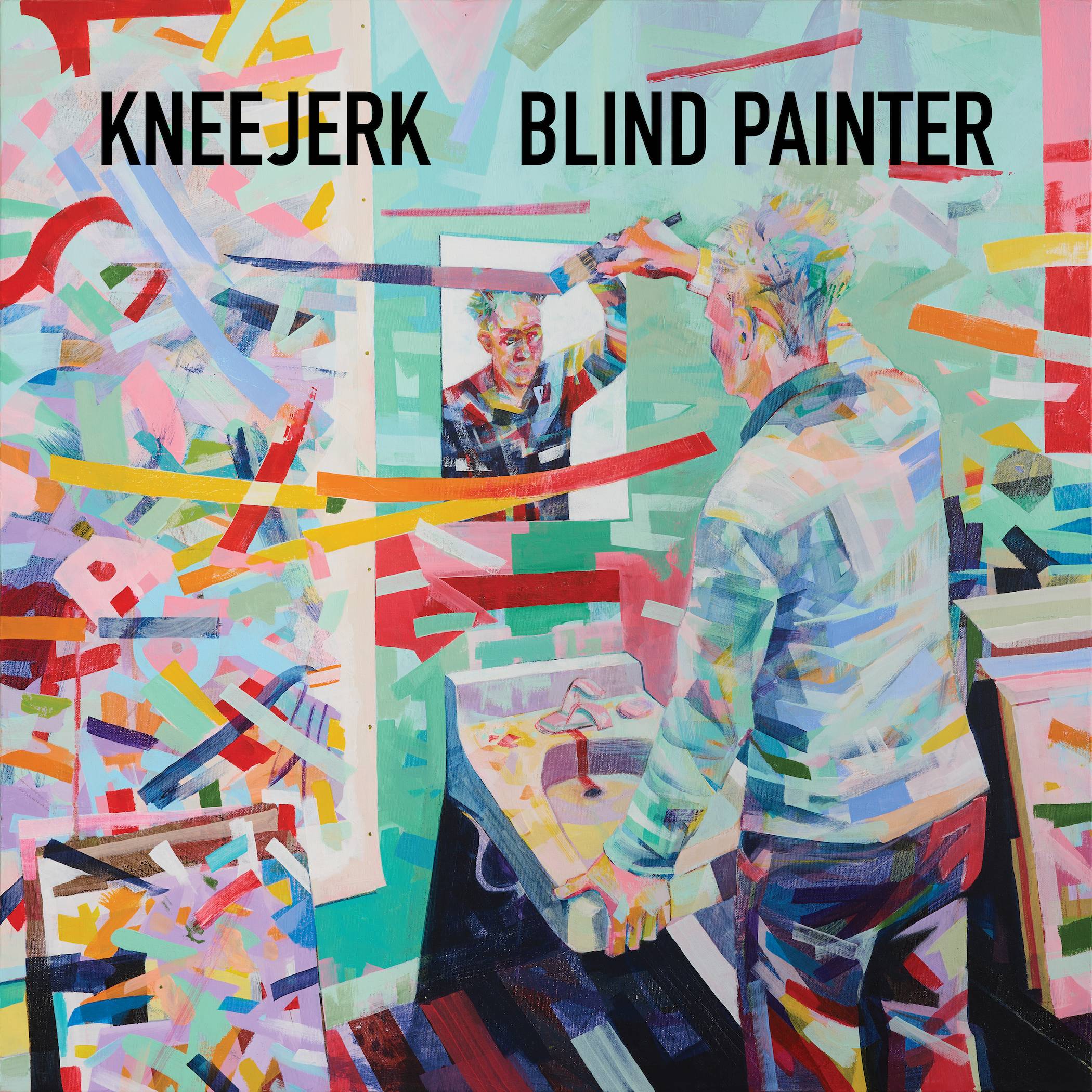 Blind Painter: Before The Tides; Loose Racoon; Rumble; Off Kilter Carousel; Fucked Up Sink; Locked In Out; String Theory Street Smarts; Blind Painter. (38:07)
Personnel: Brian Horswill on piano; Karlis Silins on bass; Kenton Loewen on drums.