Vancouver albums
Marina Hasselberg's debut album isn't just a business card
Red, the cellist's first as a leader, is expressive and shows rewarding collaborations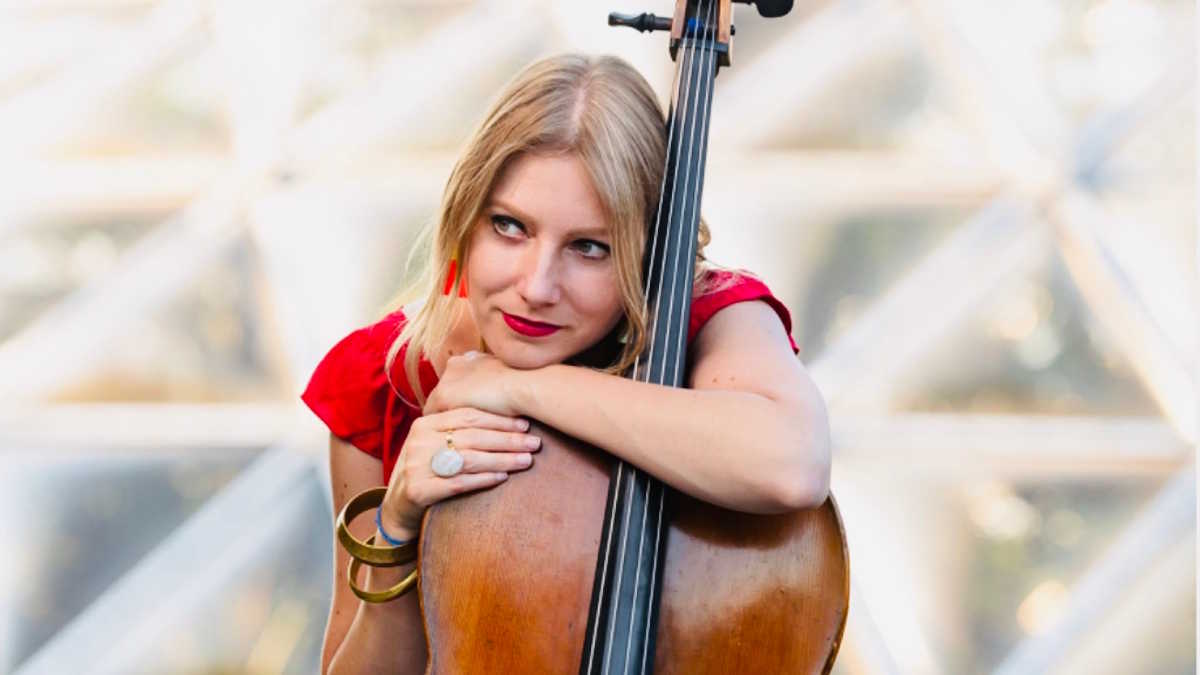 When Marina Hasselberg opens her first album as a leader, Red – released October 21, 2022 – with "Ricercar Primo", she announces that her album won't be a traditional cellist record. It's a storied piece of the cello repertoire, but on this track, improvisation reigns beneath it.
---

Thank you to Pearson Instruments for sponsoring this free weekly article. Brad Pearson is a guitar tech and luthier in Marpole, South Vancouver. Take your instruments to Brad for setups, repairs, and more; find him at pearsoninstruments.ca.
---
Red goes from cello with electronics to ensemble tracks with a band of Vancouver creative all-stars, then back to electronics and then out on solo cello.
The intense track "Só" features percussive cello playing and high-pitched glitching when the cello switches to bowing. It goes gapless into "Where the Sand is Hot", where Marina's pizzicato sounds like she's playing bass, welcoming Aram Bajakian and Kenton Loewen into the album. They're panned as if Aram is house left, Marina's in the middle, and Kenton's on house right.
The long composition "Ricercar" showcases Marina's outstanding cello tone. It ends with a subtle note and leaves you wanting to hear even more of her instrument.
Jesse Zubot plays a big role on Red, including musicianship, mixing and mastering; so he's present at all times as the kind of rewarding collaborator who powers Marina's career through both classical music and creative improvisation.
And the album's whole vision really clicks on "Deep Blue", a gripping track that swells and gnashes at you.
Sometimes an artist makes a debut album just to have a business card, to try and get hired, to be seen as a capable professional. Not Marina – with Red, she brings emotional artistic force into the world because she needs to express herself. In doing so, she covers what must be several of her formative influences all well.
Marina recently performed solo cello at the New Thing at Red Gate, an apt venue for her concept. Now that Red is out in the world, watch for her to drop more new music and continue as one of our creative scene's most active and inventive voices.
Oh, the last track – "Things Fall Apart"? The name deceived me; the piece made me feel like everything's going to be all right.
To learn more about the artist, listen to Marina Hasselberg's episode of the Rhythm Changes Podcast.
Red: Ricercar Primo; Só; Where the Sand is Hot; Deep Blue; Ricercar; Feras; Red; At A Distance; Signal; Things Fall Apart. (47:35)
Personnel: Marina Hasselberg on cello; Jesse Zubot on violin; Aram Bajakian on guitar; Giorgio Magnanensi on electronics; Kenton Loewen on drums.