Vancouver albums
Mike Allen Trio, with John Lee and Carl Allen: To A Star
Three tracks are recorded at the Warehouse, the rest live at Frankie's: all are top-shelf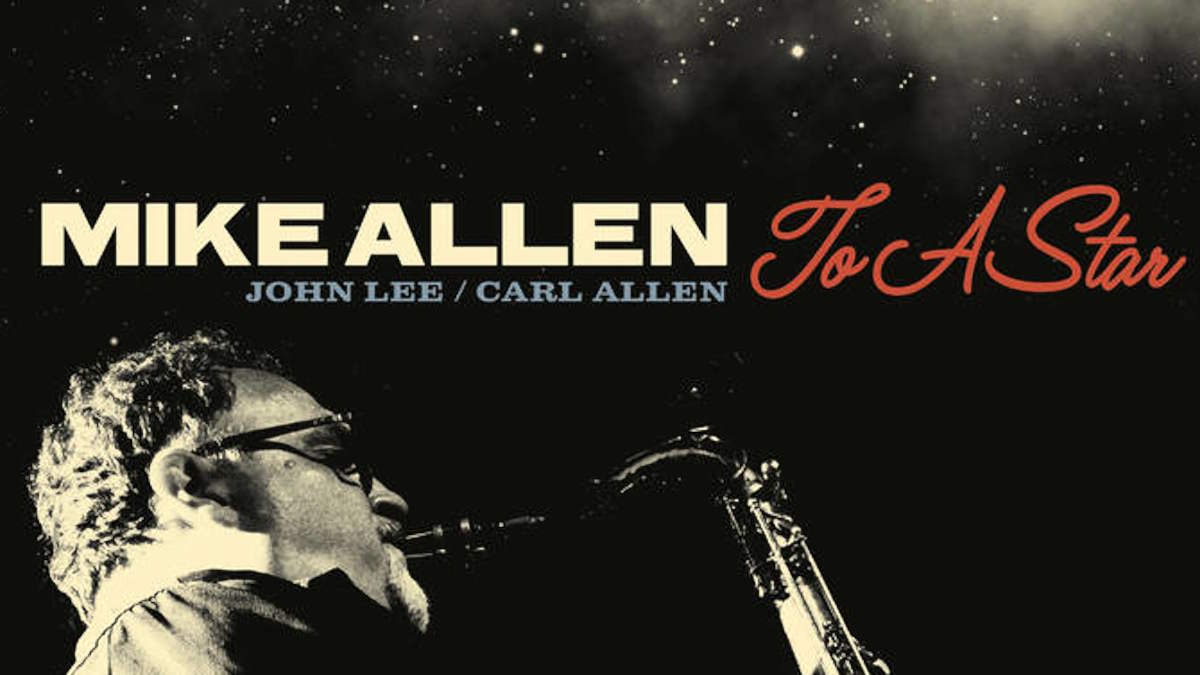 Beloved Vancouver saxophonist Mike Allen released a new album of chordless sax trio, To A Star, via Cellar Music on March 10, 2023. The album features three tracks recorded at the Warehouse Studio and the rest live at Frankie's, with John Lee on bass and Carl Allen (no relation) on drums.
---

Thank you to Pearson Instruments for sponsoring this free weekly article. Brad Pearson is a guitar tech and luthier in Marpole, South Vancouver. Take your instruments to Brad for setups, repairs, and more; find him at pearsoninstruments.ca.
---
The opener, "Hot Stuff", packs a lot into four minutes. It moves like "Confirmation" by Charlie Parker. Mike leads the trio expertly through the tune's natural tempo shifts, the bass solo is full of bebop horn-player vocabulary, and the drum solo sets a tasteful tone.
"Invitation" rides a dark calypso feel. It waits until after an intense rhythmic section to break into swing. The way the trio comes out of swing back into the melody is exciting and suitable for the first live track on the album.
Just as Mike's trio suggests the influence of Joe Henderson on the first few tracks, Mike turns to Sonny Rollins for his medium-tempo stroll on "What Is This Thing Called Love". Carl's well-honed awareness from the drumset adds interest deep into Mike's solo. Some extra intrigue follows as the Allens have an extended interplay – not just trading. This highlight standard flies by despite its almost ten-minute length.
"Tabasco Burn" has a New Orleans-inspired funky groove and opens up plenty of space for John's highly developed upright playing. "Stars Fell on Alabama", on the other hand, is a slow-medium standard quite like many of the selections from Mike's last sax trio record Just Like Magic (2019, also on Cellar): "Weaver of Dreams", "Someone to Watch Over Me", "Solitude".
While that album was cut in the Van Gelder studio, To a Star sounds just as fresh coming mostly live from the Frankie's stage. On "Stars Fell", the brushes even drop out for a bit of sax-bass duo. Mike plays with a casual air and coaxes the rhythm section such that when he does play fast runs at the end, it still sounds facile.
Wayne Shorter's "JuJu" is a poignant inclusion in the wake of Shorter's passing; Mike and the trio do it justice, with Carl playing the Elvin Jones-esque triplet propulsion. This track has Mike's most powerful tenor solo on the album, as well as an extended drum solo and a long vamp at the end.
"Isfahan" brings the emphasis back to Joe Henderson but arguably more to the influence of Christian McBride on John Lee's bass playing. Like McBride, John plays mind-bogglingly quick runs up and down the bass. He leans into his highest string to pull those blues notes, hits double stops, and smears the new-sounding steely bass strings so much in the young living legend's style. (And Carl Allen has played with McBride!)
It's back to the studio for "Speak Truth". Mike sounds more alone in the left ear with studio isolation but otherwise the studio and live tracks are mixed together excellently; here, the trading between Mike and Carl is attentive and fun.
"One-Up-Man-Ship" is a simple melody that for me kind of recalls "It Could Happen To You". The tune breaks effortlessly into Mike's easy-walking solo and another stellar drum solo from Carl.
Then it's a finish at the Warehouse Studio with the title track, a cut of hard bop through and through. Whether it's on the bandstand at Frankie's or in one of Vancouver's best studios, Mike Allen and Cellar have built another local classic album track by track.
The album release shows are this weekend at Frankie's, on Friday, March 24th and Saturday, May 25th. At the time of writing, reservations for two are almost gone with only a handful of seats left.
To a Star: Hot Stuff; Invitation; What Is This Thing Called Love; Tabasco Burn; Stars Fell On Alabama; JuJu; Isfahan; Speak Truth; One-Up-Man-Ship; To A Star. (1:09:53)
Personnel: Mike Allen on tenor saxophone; John Lee on bass; Carl Allen on drums.