Tom Keenlyside Quartet - A Night At The Espresso
The Espresso was a real place, and this album aims to celebrate the inter-generational impact it had.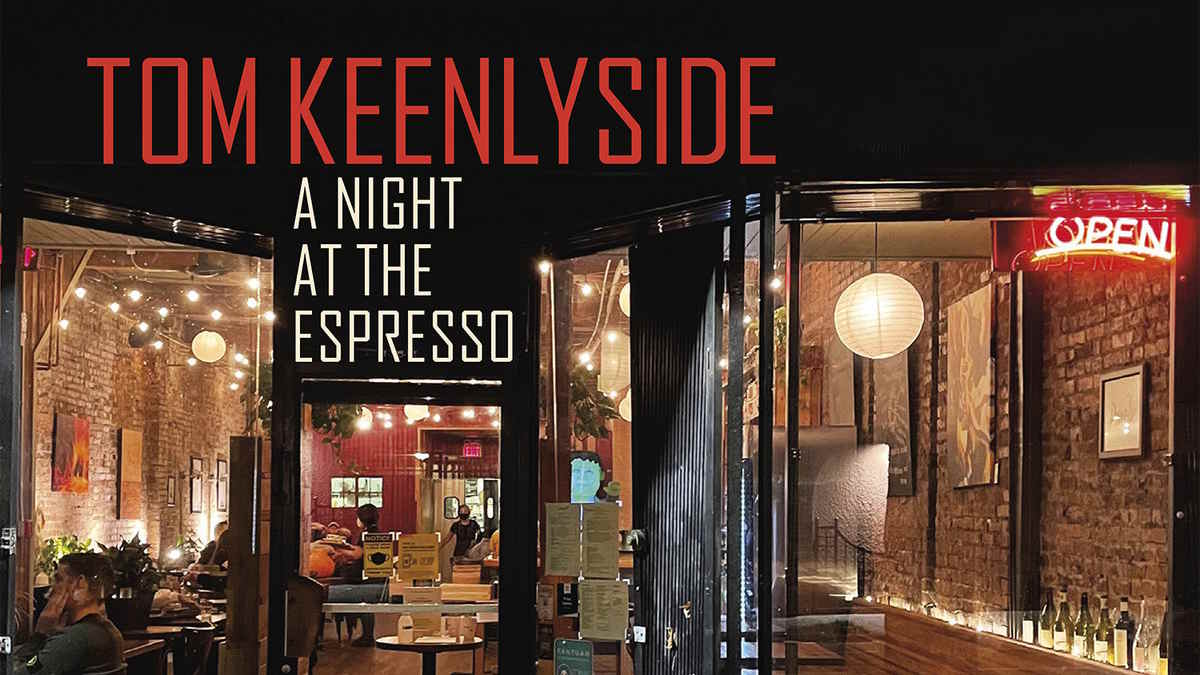 A Night at the Espresso is a new Cellar album of Vancouver jazz, recorded at a studio in Langley but based on the concept of a former venue called the Espresso. The album is mostly originals, with all but one credited to Tom Keenlyside on flute and Miles Black on piano.
The Espresso was a real place; I found old posts about it from elder folks in the community. From the liner notes on Bandcamp:
"The idea behind this new release was to pay tribute to the Espresso Coffee House, a major venue in Tom's musical upbringing in Vancouver [...] the Espresso represented one of the places where artists would hang out in the early years as they grew up learning the art form. The ability to hang with your 'elders' and develop more knowledge of the craft, play with musicians better than you, and learn the 'art of the hang' are all parts of the jazz lexicon."
I agree: that's an important kind of experience to celebrate. Does the album live up to it?
My favourite tracks on A Night at the Espresso are the standards with Melody Diachun on vocals. She comes in to sing "All Of You" on track three, and it's a classy rendition.
But the next song, "Speak Low", is more fun The ending tag is particularly funny; at first I thought they didn't have a plan, but the final bars sound locked-in!
Melody comes back to sing "But Not For Me", and I enjoyed the solos here from Miles Hill on bass followed by Miles Black on piano. They push and pull on the arrangement in a nice way, then they lock in behind Tom's flute solo.
Brad Turner has a reputation for his powerful post-bop playing on multiple instruments, but I've always loved Brad's trumpet ballads, where he uses his command of the horn so sweetly.
"I Don't Stand a Ghost of a Chance with You" is one of those performances for Brad. It fits with how, as he's been getting a bit older, he's been more comfortable telling personal stories on the bandstand between tunes.
As for the Espresso itself, here are some other references to the place:
Tom is a full-on Boomer (he opens the interview above with, "Back in the fifties, when I was a kid"), and his album concept is about elders playing with up-and-comers.
His bandmates – Melody, Brad, the Miles-es, and Bernie Arai on drums – are all young enough (Gen-Xers) relative to Tom. But that seems absurd, and it surely isn't what he means.
I'll leave the piano chair alone, because Miles Black co-wrote much of the music here; why not have Jennifer Kim play bass or Todd Stewart play drums? When Tom was younger than those two musicians are today, the folks at the Espresso in the 1960s had let him join the action.
It's dissonant that here we would run back the same band as Tom's previous album, Fortune Teller, and also write that inter-generational concept into the liner notes.
I like this album, but if you want to make an impact and connect different people, do something different with who you have playing. Looks like we need "a night at the espresso" more than ever.
---
Addendum: I've come to disagree my last few paragraphs and the conclusion of this Update. For transparency, I've not changed it.
I originally published this edition of the Rhythm Changes Update for subscribers-only and have since made it available for anyone on the web. Please enjoy browsing this website for more content.