Sharon Minemoto: Dark Night, Bright Stars
Featuring her longtime friends Jon Bentley, Darren Radtke, and Bernie Arai in a quartet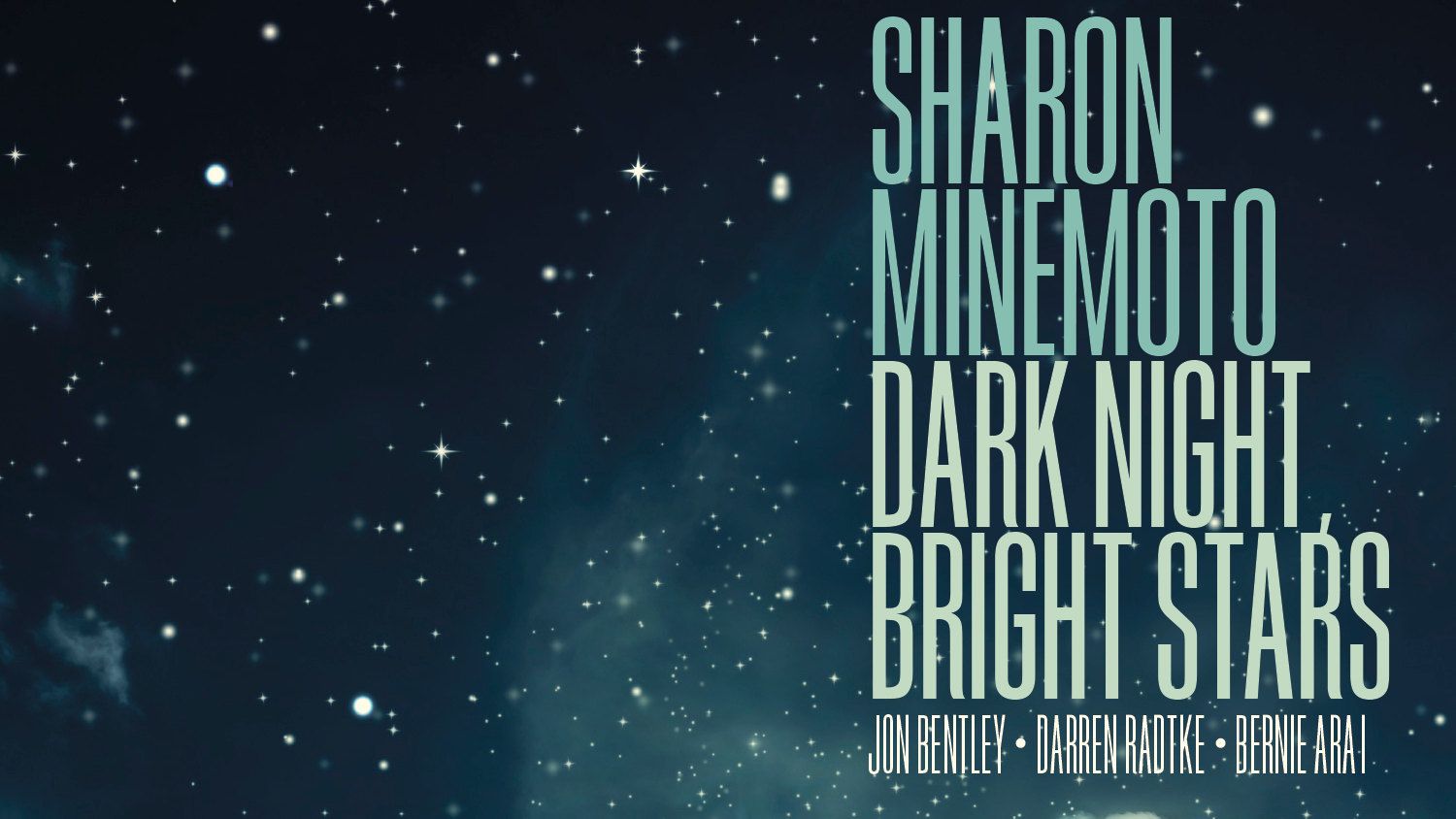 Sharon Minemoto released Dark Night, Bright Stars via Cellar Music on August 11, 2023. Featuring her longtime friends Jon Bentley, Darren Radtke, and Bernie Arai in a quartet, it's her fourth album overall and the first since Safe Travels (2016), which featured the same lineup except Adam Thomas on bass.
The first track "As Luck Would Have It" speaks to the bright side of the album title's duality. It has a welcoming groove, and there doesn't end up being anything else quite like it on the album. Sharon deploys undeniable blues vocabulary and swinging timefeel, in keeping with her impeccable reputation as a person of quiet confidence in our scene.
With André Lachance and Dave Robbins instead of Darren and Bernie respectively, Sharon's quartet played this music at the Annex Theatre on April 15, 2023. I don't recall them playing the Natasha D'Agostino memorial composition "Alexandra (for Natasha)" at that show, but either way, the musical highlight is certainly Darren's jaw-dropping bass intro.
On "Letters from the Midwest", the rhythm duo bursts with excitement and then hooks up for a fun medium swing that could've come straight off the Frankie's stage, or the Cellar for that matter. Little hooks like left-hand piano and well-placed rhythmic hits fill Sharon's arrangements, especially on this track and "Bike Path (for Dean)".
The title track is more Dark Night than Bright Stars, a waltz where Sharon and Darren's solos glide over the contemplative tune. On the other hand, "Color Contrast" has the most activity, so it's fitting that Bernie ends it with a drum solo over one of its vamping parts. Except he doesn't, and all that melodic activity does come back once more.
"Scenic Route" was a highlight at the Annex concert; Darren's solo is one for this record. It's great to hear Darren and Bernie on multiple Cellar albums this year, the previous one having been Brad Turner's North Star.
"Supermoon" is a shuffling, bluesy minor groove, with a certain sparkle that only a group of players who have known each other for three decades would find. The short "For Bob Murphy" is piano unaccompanied, appropriately for this second memorial track.
"House from the Dream" was the opener at the Annex concert, I think. And "Good Hearts" is the brightest star; Jon's high tenor shines as the saxophonist nails a melody he could've easily played down an octave.
I waited through the track list for "Changes", my favourite tune from the Annex. For some reason, on this record, it didn't stand out as much as some of the other tracks. I guess that's what happens to memories that shuffle around over the years.
Dark Night, Bright Stars has chemistry, range, and depth from four local giants; the quartet will share it in a Frankie's release concert on October 8, 2023.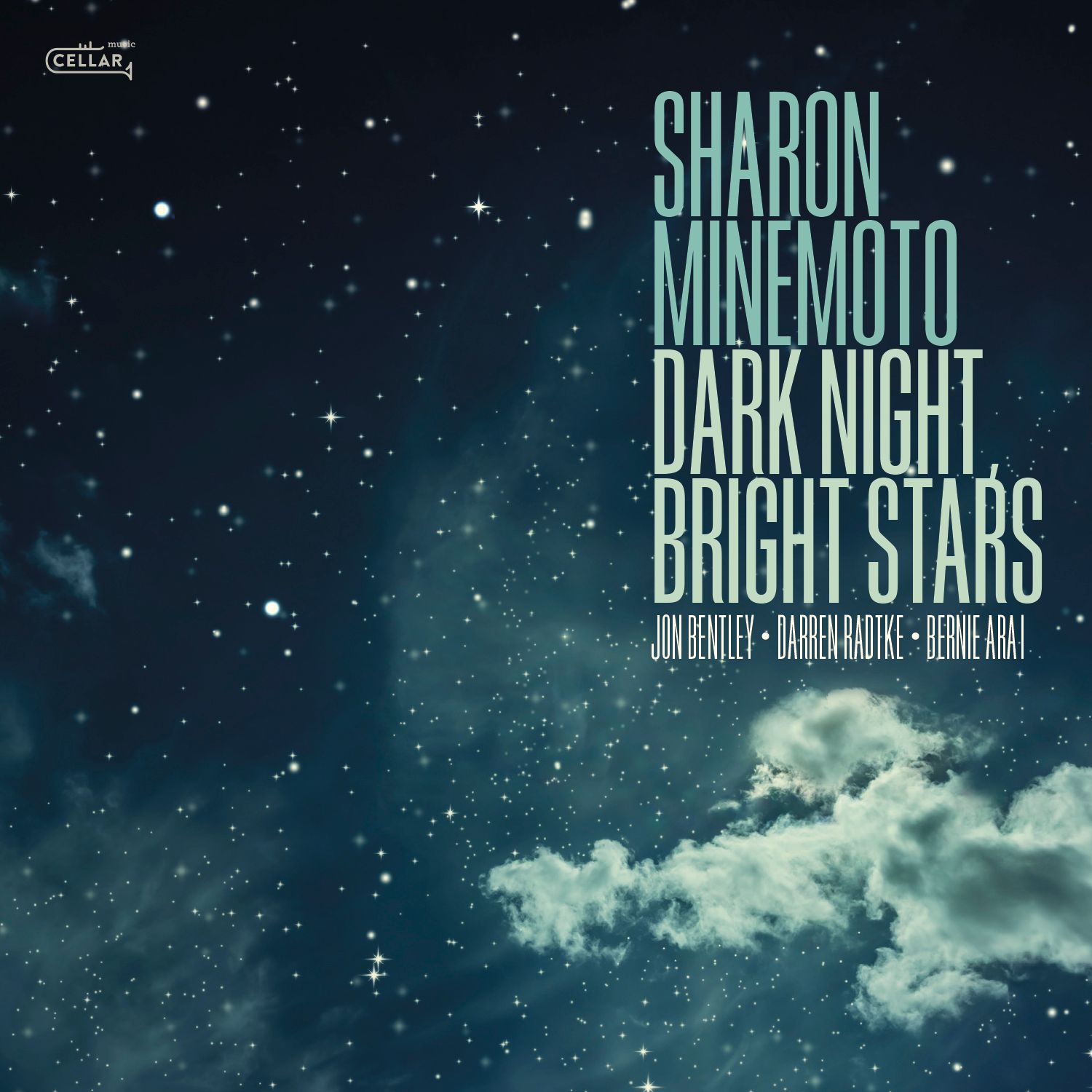 Dark Night, Bright Stars: As Luck Would Have It; Alexandra (for Natasha); Letters From The Midwest; Bike Path (for Dean); Dark Night, Bright Stars; Color Contrast; The Scenic Route; Supermoon; For Bob Murphy; House From The Dream; Good Hearts. (1:11:26)
Personnel: Sharon Minemoto on piano; Jon Bentley on tenor saxophone; Darren Radtke on bass; Bernie Arai on drums.