Teighan Couch, welcome to Vancouver (at 2nd Floor Gastown)
The Ottawa-born, VIU-studying vocalist plays with Sharon Minemoto for Saturday brunch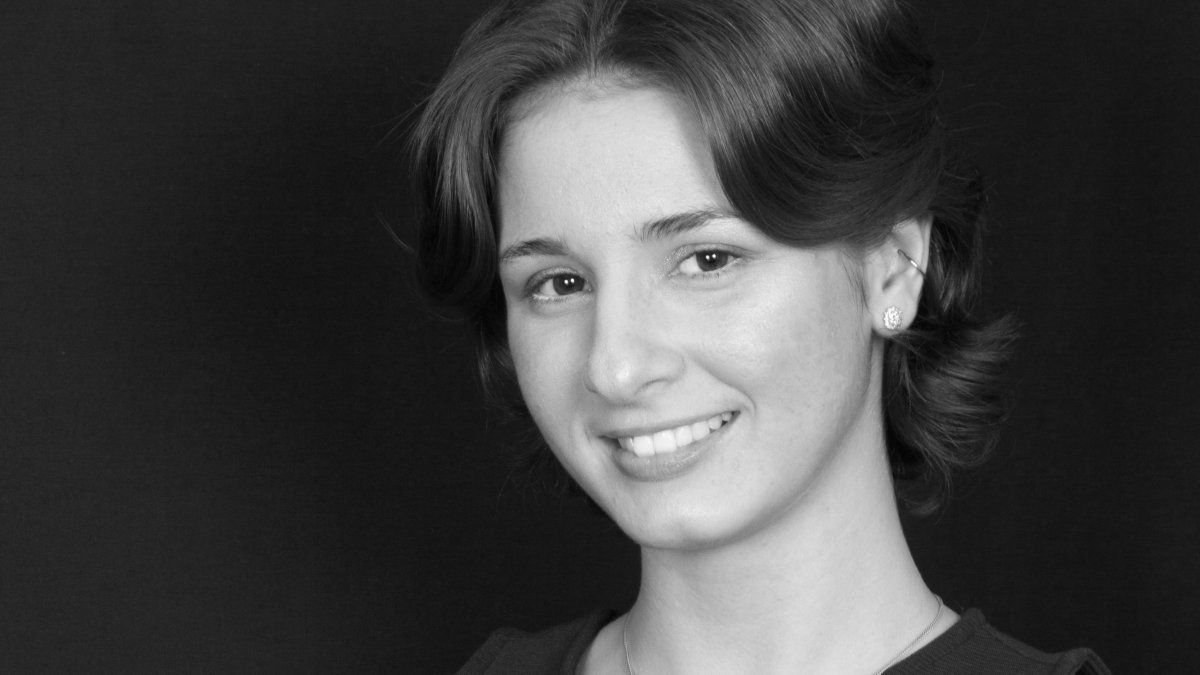 Teighan Couch is an Ottawa-born-and-raised vocalist currently studying at Vancouver Island University (VIU); her debut jazz gig in Vancouver is on Saturday, November 26 at 2nd Floor Gastown.
In an interview with me Wednesday, Teighan talked about:
what her most recent gig was prior to this one, on Vancouver Island
who her ensemble-mates are at VIU
why she moved to BC from Ottawa
where the gig opportunity came from (2 friends)
how these sorts of opportunities take shape
Reading it will leave you feeling hopeful – it did for me!
Let's get into it:
Teighan Couch interview
Teighan last performed at Char's Landing in Port Alberni, featuring some veteran musicians in her trio:
"It was a really nice venue [...] I got to play with Ken Lister. He's one of the profs at VIU, and that was my first time ever playing with Ken. Just playing in a trio with him was really cool, and then Jesse Marshall as well, who's a fantastic guitar player. I felt like these musicians really had my back as a vocalist. I didn't have to say much for them to understand."
Vancouver Island University jazz program
Teighan is in what you could consider her fourth year of VIU, though – as with many students, no shame! – she has spaced out the program across six years so far:
"This is hopefully my last year. It's been going well. There's a lot of really talented musicians up there, and I play in a combo with some of them. Rowan Farintosh, he plays the saxophone; Garret Poitras on drums, and he also plays vibes; and Drake Shoemaker on bass. Drake's one of the main guys that gets called. And Ethan Hunter on piano."
Drake Shoemaker notably played with Lauren Bush on her Nanaimo album release show this summer.
Moving to BC and starting to study jazz
Teighan is from Ottawa:
"I visited Vancouver Island a lot in my teens, and I just fell in love with it. I've had some family friends that live out here. When I was in Ottawa and graduated high school, I first went to Algonquin College to study in the Music Industry Arts program. There was a little bit of performance, but not much."
At this time, she dug into some musical influences which led her to jazz:
"I really wanted to be a performer. I was inspired by Amy Winehouse, old-school rap like A Tribe Called Quest, Erykah Badu and that kind of vein of music, as well as Hiatus Kaiyote - I love that band! I realized a lot of that music has roots in jazz, so I was like, 'Okay! I want to perform, I want to learn more about that music, I want an excuse to go to the island...' I applied online [to VIU] and they were like, 'You're in!' So my dad and I drove across Canada, and now I'm here. That was 2017."
I'm sure there was more to the story of traversing the country than that, but it's fun to hear about how well it fell into place for Teighan to come to VIU.
Speaking of which, how did this gig at 2nd Floor Gastown come to be?
Vancouver connections
According to Teighan, some familiar names to Rhythm Changes played a big role in setting her up with a Vancouver performance:
"I went to visit my good friend Shruti Ramani – we were good friends back at VIU, and then she went to Cap. I went to visit her in July or August. She was like, 'I'll introduce you to some people!' So that's what we did, we went to a bunch of shows, and I hung out with Arvind Ramdas, Dan Howard, and Max Huberdeau. I jammed with them, and that was where we all met. Shruti got my foot in the door. She said, 'People will like you!'"
One thing led to another, and eventually Teighan got referred to book her own gig:
"Arvind asked if I wanted to play with [his trio] at 2nd Floor Gastown, but I guess they couldn't fit a quartet that night. So instead, Arvind said, 'Ok, what about doing the day before? You could do a brunch duo thing.' That was very nice of him. Then I was like, 'Okay, now I have to find somebody to play with!'"
Teighan got Sharon Minemoto as her duo partner by asking one of her teachers for suggestions.
"I had met Sharon before, because I performed at the Pat's Pub jam. I was like, 'Hey I don't know if you remember me...' and she said, 'Yeah!' That was pretty amazing, because Sharon's a very talentned player. She's got lots of wisdom, so I'm really excited."
Getting gigs
What does Teighan think: is this how business is usually done?
"I think it's a little bit uncommon. Normally I'd have to reach out and sell [my artist's work to venues], so it was really nice to get a recommendation from a musician who's already known in Vancouver. Normally, I would be going and asking people for gigs. But it seems like a lot of these gigs I've been getting, I haven't really had to do anything. People have just asked me to do them, so that's really cool."
What if Teighan had to do it the other way around: if someone younger came to her looking for opportunities in Nanaimo, what would she set up?
"The Vault is a good place to play. It has a nice aesthetic, and I think it's perfect for playing jazz. It's a shame that they don't do jazz shows more often."
That said, now it's her turn to make her Vancouver debut as a vocalist – and our turn to welcome her to 2nd Floor Gastown this weekend. It's great to see this generation making opportunities happen for each other; you don't have to be a longtime veteran to inhabit that role.