Thad Bailey-Mai's superpower
Thad's time is coming; here's the key factor that'll put him over.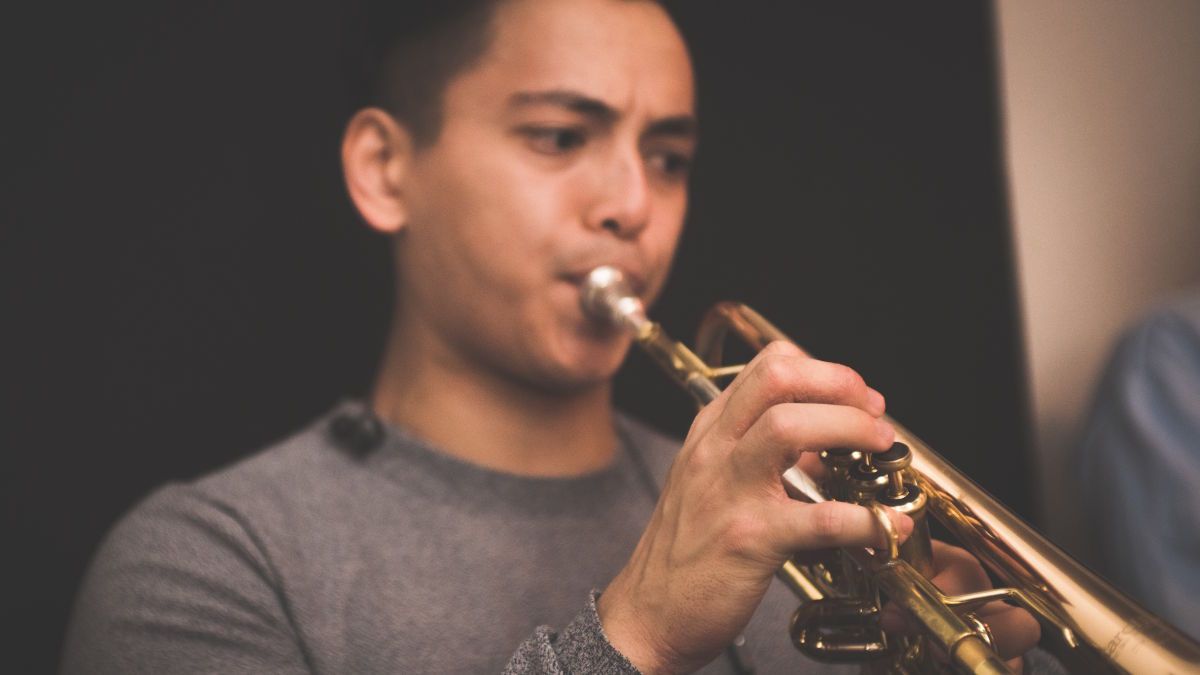 Thad Bailey-Mai played Jazz at the Pat with his quartet on Saturday, March 12, 2022. Joining him were David Blake on guitar, Conrad Good on bass, and Joe Poole on drums; as well as two guests on some numbers, Vince Mai – his father – on trumpet and Kria Wall on vocals.
David has called Thad "the great" on the Rhythm Changes Podcast (time of the episode: 21:43). David is right. And after Saturday's gig, here's what I believe:
Thad has a personality superpower that makes him great, and you hear it again and again in his original music
It's also the reason why he's had a quiet young career so far
By the time Thad turns thirty in a couple years, he will be known widely as a face of BC jazz for the world
I don't mean to put pressure on him to achieve anything between now and then; he has already done much of the work, he is ready, because of his superpower: patience.
The patience of Thad Bailey-Mai
Thad is part of the new breed: highly literate in complex music, flush with thoughtful ideas, and searching to be just accessible enough to pull you in without overwhelming you.
But he doesn't rush to deliver his concept. He brings a pro-social kind of patience to his work that makes it easy for us to end up at Pat's, hang together, and cheer him on.
Thad lets us take our time to notice his dedication, and sink into his music when we do. No marketing strategy can create that from scratch.
And so on Saturday, you had Pat's Pub overflowing with Thad's friends – plus all the jazz fans in general who could wrangle a spare seat. One table had eleven people either sitting at it or hovering over it, trying to find a spot.
Thad gets that kind of draw because he brings something heavy to the (metaphorical this time) table.
Music and bandmates
To be heavy, it helps to know your stuff and to have longtime collaborators.
Thad's opener for the gig was "With a Song In My Heart", referencing an album that really gets around the classrooms at Cap: These Rooms by the Jim Hall Trio, featuring Tom Harrell on trumpet. It's arguably the canonical example of post-bop jazz trumpet with guitar band.
The quartet came across at first as Thad with the David Blake trio, because Conrad & Joe have played at great deal with David – even as they've played with so many other folks. That's a few different layers of strong collaborations.
The best tune to showcase Thad's early style
Thad's most strikingly accessible original tune is "Nidoto", which he introduces as a sort of 1980s jazz-pop-ballad collage. The only recorded version out now is a demo on his website.
He plays it at every gig, often as a set-ender. The arrangement calls for the drummer to play with bare hands and not just with sticks; the bass gets involved in the melody while the guitar enjoys some chord stabs with sweet reverb.
And it is such a patient tune. The arrangement takes forever to unfurl the whole melody, but it feels just right that way. No doubt "Nidoto" will feature on a long-awaited debut solo recording by Thad.
A few years back, Thad also contributed to Otra, a star-crossed group led by Parker Woods in 2017 featuring the late Natasha D'Agostino.
You hear that patience again throughout Thad's playing on Otra. It's just as impressive as when he's the leader.
Emerging as a composer on YouTube
The remaining source for Thad's early work is his YouTube channel, where you learn that beyond trumpet, he also plays wonderful piano.
This video, "The Blue", is the highlight from 2021:
The path to greatness ahead
So, Thad is a patiently brilliant composer, bandleader, and trumpeter; he's got to make an album with "Nidoto" on it, playing some piano while he's at it; and he's playing at the jazz festival this summer.
All that is to say his artistic practice is strong enough to withstand the infusion of more resources. Lots more resources.
A big project or a hefty grant can actually derail an artist if they're not prepared on the way in, but Thad is obviously prepared with a good live draw, a stellar band, and a sensible personal approach.
So it's time for a label or other partner to offer him a leading role. Maybe a big Canada Council grant next cycle, collabing with Seamus Blake or Ben Wendel, a Cellar album that gets hundreds of thousands of streams, something large and in-charge. (Maybe all those things together – I'd listen to that!)
Every week I went without featuring Thad on Rhythm Changes was a week when I wondered, why hasn't that happened yet?
But now I can see it: he likes it this way. He's patient and doesn't mind.
The case for Thad is that he's ready for the opportunity and it's time for someone to meet him halfway, to put him on. Perhaps you – the avid fan in our scene – already knew how great he was, but look at the very best of what Cellar and Coastal have been doing to promote the music, and tell me why Thad doesn't need to be a highly prominent face on that journey next year, this year, today. I'll wait.