Podcast
Alvin Brendan - Duets
Alvin's friends regard him as an expert musician, but his expertise grows in wanting to be the worst player in the room.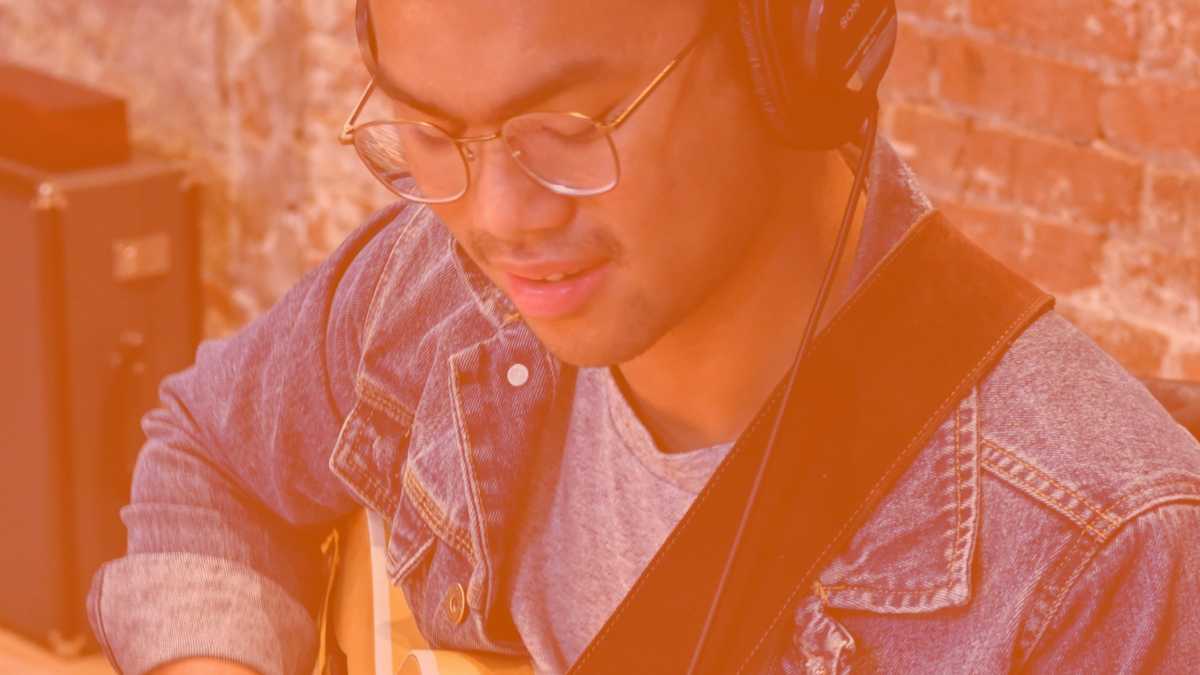 On the Rhythm Changes Podcast, Alvin Brendan talks about playing in musical duos and releasing an album called Duets with Will Clements.
We talked about:
What makes Alvin so highly regarded as an accompanist by his peers
The friends who got him going: Christopher Wong & Gavin Grochowski
How I got my mind blown at the Goldie's Pizza jam (c. 2013) by Eli Davidovici and Mili Hong
How Alvin had a similar time recording The Boy Next Door by Will Clements, with Jodi Proznick & Craig Scott
Identifying with Ilhan Saferali's reports of recording anxiety
The good feedback loop that powers a great duo
The concept of wishing for the chance to be 'worst in the room', which we use to power our careers
Alvin's understanding of the accompanist role in a tidy statement
Playing outside of jazz with Tissa Rahim
My main duo partners: Madeleine Elkins, Gabriel Dubreuil, Kirin Lamb
The time around a gig at Frankie's when Alvin and his friends got to know Terry Clarke
What Alvin learned from Peter Bernstein, at Cap and from knowing him a bit
The joy of learning jazz through YouTube clips of live gigs — an early-2010s phenomenon?
What a week looks like in the life of Alvin Brendan
Alvin's love of not having a routine
Whether or not we're already doing what we want to do with our lives
Framing our creative lives with gratitude
How the Duets album with Will Clements happened, and how the music captures their spirit
Will's hilarious first impression on Alvin
Album review: Will Clements Alvin Brendan Duets
With this project, Will and Alvin give you exactly what you'd hear when catching them live. I've heard them here in New West, from Piva Restaurant in 2019-2020 to events by the arts council.
The vocals are smooth. The guitar is clean and dry, with lots of movement up and down the harmony.
The first duet is an uptempo run through "Almost Like Being in Love". Alvin solos unaccompanied, with no one else in the rhythm section.
Then Will kicks off "Doralice" with the same Getz/Gilberto lick that he used in this video he made as a vocal arranger:
This is Alvin's second jazz guitar/voice project of 2021 — Autumn Nocturne with Amber Tsang came out in January. On Autumn Nocturne, there was the track "Li'l Darlin" — a Count Basie joint.
This time, the Basie track is "Shiny Stockings". It's a playful choice if you think about it, but it makes me want to hear that shout chorus and harmonized big-band melody again.
My favourite track is "Someone to Watch Over Me", a song I've kept close for a decade-ish. Will gives the song a velvet reading, especially with the luxurious verse that starts it.
"Day by Day", a post-2020 standard in Vancouver jazz, ends things at the same tempo as the first track.
Those are the five tracks, but this video "Sambou Sambou" — though not on the album — is like a sixth track:
Will's first album The Boy Next Door, featuring a quartet and the influence of Chet Baker, is polished and pleasant. But he's grown a lot in the past two years. On Duets, he stretches out and brings more of the fun you get from his live gigs.
Alvin is stellar when accompanying pretty much anybody. And Will sings every dynamic like an arranger, knowing where he's going and making everyone comfortable.
I enjoyed this chapter by two of the most active and fun young exponents of live Vancouver jazz.
Choose your streaming platform here and listen to Duets by Will Clements and Alvin Brendan.
The artist maintains the link above. If the link broke, please contact Rhythm Changes, and thank you for the heads-up.