Live music
Chill X / The Infidels launch ft. Atley King's Four recap
Atley on vibes with Andrew Skepasts guitar, David Caballero bass, & Arvind Ramdas drums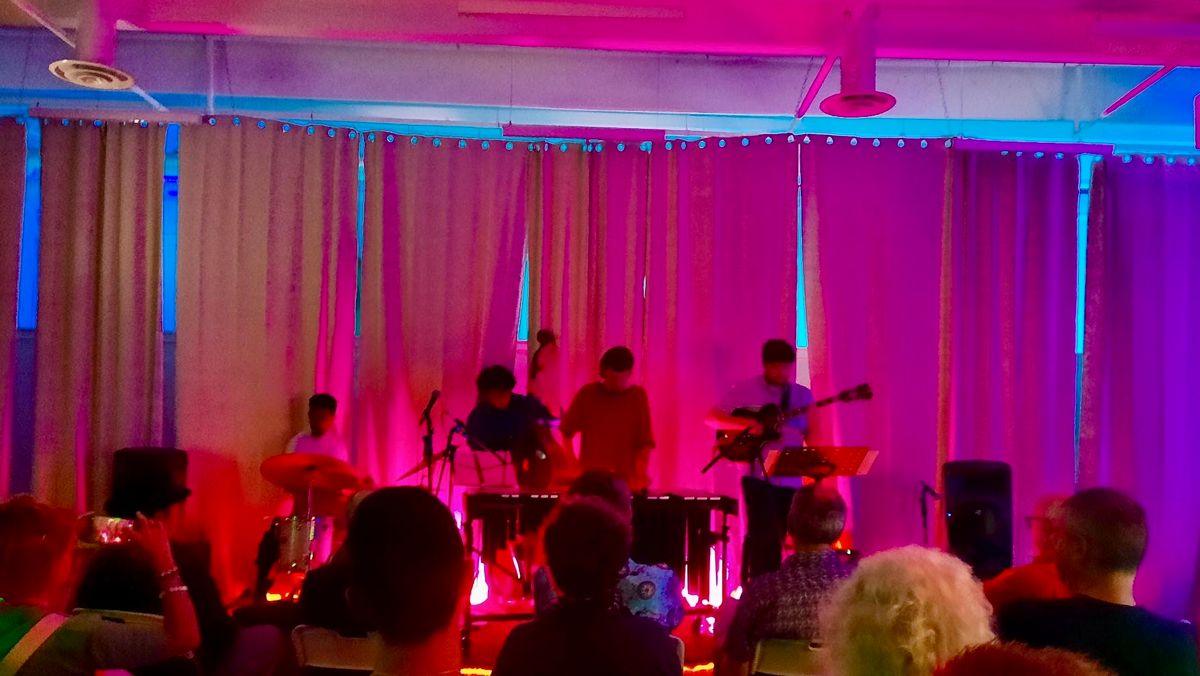 Once again, we have a new Infidels Jazz series. It began as of Wednesday, August 23rd and is even newer than the last, being at a first-time venue: Chill X in Mount Pleasant.
Chill X welcomed us using what the tech Lean Startup people would call a minimum viable product (MVP), which makes sense: prove demand first, fill in the bells and whistles later. And prove demand they did, as Tim Reinert got up to introduce two sets of music to a full house.
The bar took only cash or E-Transfer, selling water, Bubly, alcoholic fare, and snacks. Some curtains behind the stage separated the green room from the house floor; there was a PA with a couple microphones, and the musicians brought amps. All of this may change between now and when Wednesdays begin in earnest at the space, a month from now on September 27th.
It's a dark room with neon colours everywhere. As musicians kept coming in to hear the second set, including the trio who just wrapped an evening at nearby La Fabrique St-George – Chris Davis, Sharon Minemoto, and Dan Howard – the side-stage area became a lounge where they could chat and catch up a bit.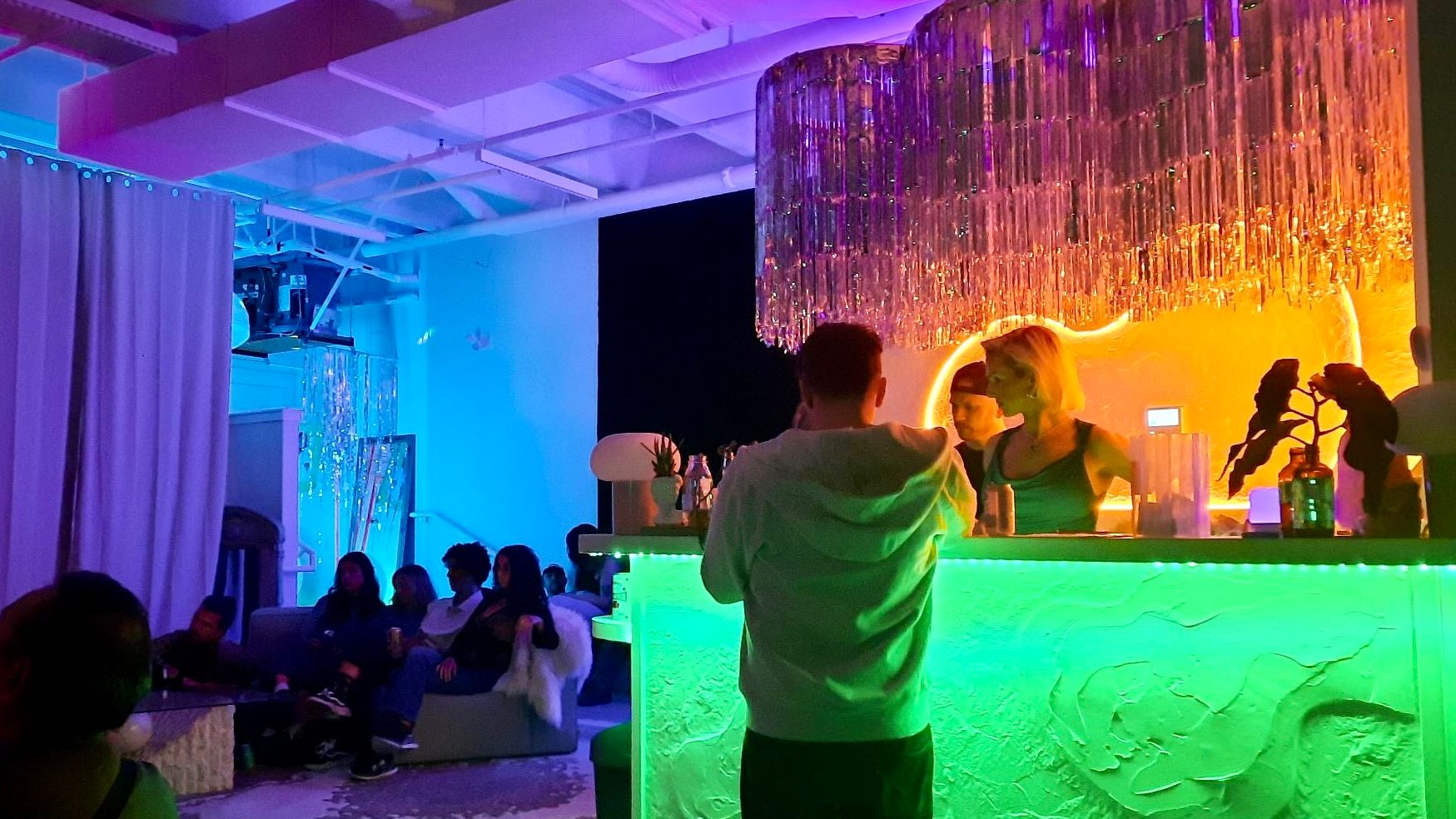 The band was vibraphonist Atley King's Four featuring Andrew Skepasts on guitar, David Caballero on bass, and Arvind Ramdas on drums...