Eric Vloeimans & Will Holshouser - Two for the Road
Trumpet-accordion duo at the Kay Meek Sep. 30 / Oct. 1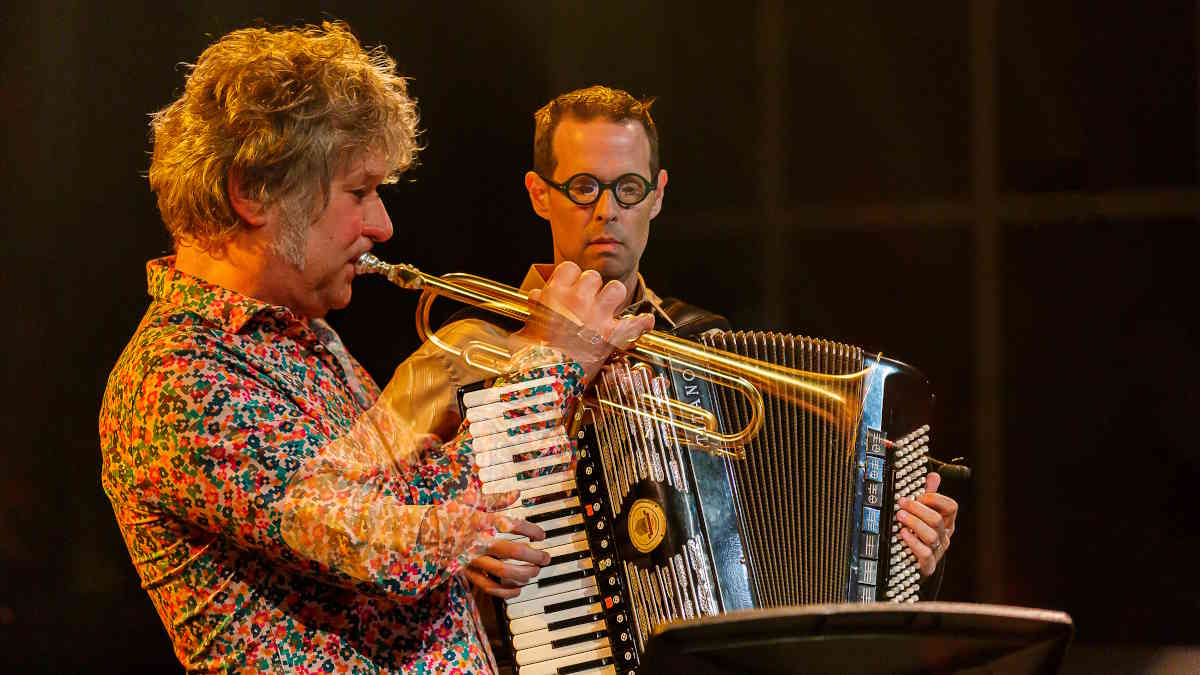 Two for the Road is a trumpet-accordion duo album from Eric Vloeimans, who is Dutch, and Will Holshouser, who is American. They're heading to West Vancouver for two nights at the Kay Meek: Friday, September 30 and Saturday, October 1.
---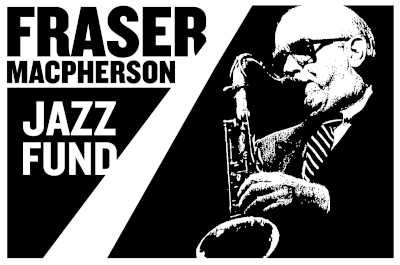 Rhythm Changes is proud to support the Fraser MacPherson Jazz Fund. The charity's scholarships for British Columbia jazz instrumentalist students under 25 are back, with applications open as of Saturday, Oct. 1. Learn more at frasermacphersonjazzfund.ca.
---
They released this album on September 1, 2022. "Tibi Gratias" is an inviting opener with a simple melody; "Innermission 1" is mostly trumpet starting to flourish over a 5/4 riff.
"Deep Gap" is a bright folk song with a more upbeat arrangement and happy melody. And from there, "Innermission 12" is my favourite – open like a video game soundtrack that needs to fill time and repeat while staying catchy, playful, with more improvisation.
The tracks called "Innermission" don't follow a hard theme, nor are they short interludes. "Innermission 2" builds on the previous one and features some early-jazz style rhythms from the accordion, with the arrangement opening up into more soloing.
"Rainbow Connection" should be a hit live when I go to see this duo, but on the record it's an entirely inoffensive interlude before the longest piece: "Redbud Winter". This track has three parts: a modern two-and-a-half minute section in an odd meter, then a slower, moodier section, and then with three minutes to go, it comes out modern again. The ending is suspended and announces ambition.
After that focal track, "Momu 5" is mournful and short, and "Innermission 9" is probably the sound of whatever entered your mind when you first heard the phrase 'trumpet-accordion duo'. (Think of JoyRide here.)
"To Louis" doesn't sound like Louis Armstrong, though it's one of the most dynamic tracks – starting off delicate, getting more brassy as it goes, and ending suddenly.
"Innermission 11" has the most jazz vocabulary of all the tracks and even has applause piped in. With "Children's Song" I expected something harmonically simple like "Happy Place" from StringSongs by Bill Coon & Laura Crema, but it's not that. Just a childlike melody.
Eric and Will toured and recorded for this project last year, and now they're back on the road with this latest project. I enjoyed it and look forward to seeing them at the Kay Meek; I'll be there Friday, September 30.
---
Two for the Road: Tibi Gratias; Innermission 1; Deep Gap; Innermission 12; Innermission 2; Rainbow Connection; Redbud Winter; Momu 5; Innermission 9; To Louis; Innermission 11; Childrens Song. (1:17:07)
Personnel: Eric Vloeimans on trumpet; Will Holshouser on accordion.