Vancouver albums
Jane Mortifee: Just Here Just Now Just Enough
Like Canadians from Joni to k.d. lang, she commands folk, gospel, country, blues, & more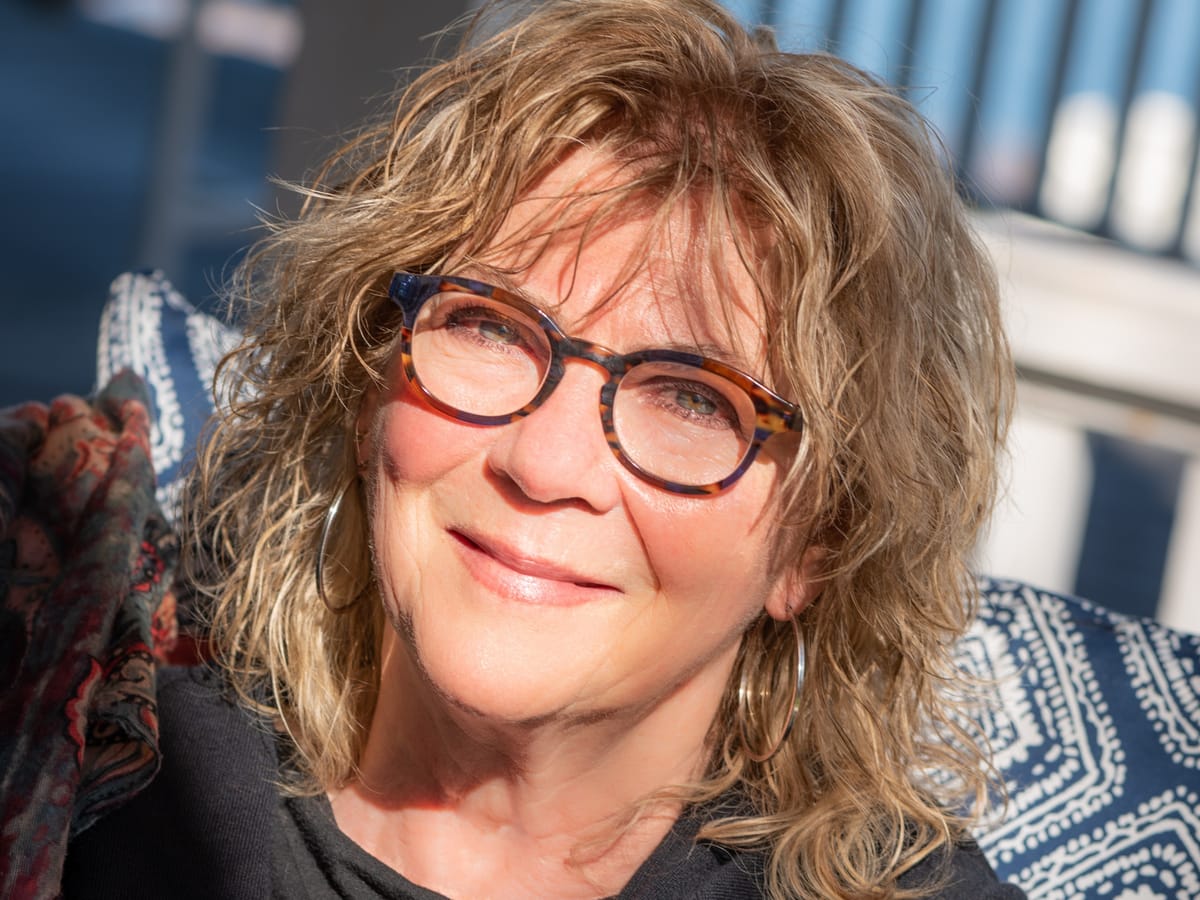 Singer Jane Mortifee released her album Just Here Just Now Just Enough on October 23 and has a release show this Saturday, November 25 at the Rogue Folk Club with her band. The BC Entertainment Hall of Fame-inducted vocalist's new record is her first 2010's Get Ready.
Tickets here for the show, which features the full band from the record.
"combo of ballads, up tunes, somewhat reflective." That's the entirety of Mortifee's liner notes on the album Bandcamp page. That pretty much does it – we could call it an article right there! – while also understating the variety of sounds she brings to the table.
These songs include the blues ("Gonna Love You"), soft rock (Shari Ulrich's song "If You Loved Me"), funk rock ("Good News") and country ("Every Time I Hear") among other genres that you could unite under roots or even R&B in the literal rhythm-and-blues sense. In the tradition of Canadian vocalists from Joni Mitchell to k.d. lang, Mortifee is a wise interpreter of many styles.
The Michel Legrand composition "The Windmills of Your Mind" is the true vocal-jazz number, even sporting a verse, but it's also a blend unto itself: bossa nova-based groove, expressive vocals that demonstrate her rich background in theatre and voice-over, and jazz arrangement sensibilities (including a clean guitar solo).
It's more soft rock down the tracklist, most of the jazz and blues material is up-front – except for the blues-rock "Put a Woman in Charge", one of my favourites; and the jazz arrangement complete with sax solo on the Bernstein/Sondheim song "Somewhere", preceded by Keenlyside's one-minute flute interlude "Tribute to Paul Horn". Keenlyside also makes "If You Loved Me" move with his soprano sax ad-libs and solo.
Tim Porter's guitars pop up in all kinds of places throughout the arrangements, and his solos are short but sweet. The rhythm team of Miles Foxx Hill and Randall Stoll dials up every arrangement with a casual, simple, and confident approach, making the album feel like a nighttime fun project by session musicians finishing up a long day of work.
The background vocals are the real deal. Mortifee's team is basically the Wild Blue Herons extended universe, with Bill Sample on keyboards locking-down every groove and Darlene Cooper driving the background vocals. When WBH play full-band shows, all the other musicians in this lineup are their bandmates.
Just Here Just Now Just Enough is a mature album with themes you earn from decades of live-and-learn, but the '60s optimism of Youngbloods' "Get Together" comes through in Mortifee's cover version, pointing back to the salad days of her generation and those a bit older. "Come on, people now, smile on your brother / everybody get together, try to love one another right now," the famous lyric goes. From another artist, it might be cheesy or overwrought; but from a project as classy and sincere as this one, it feels worth living up to.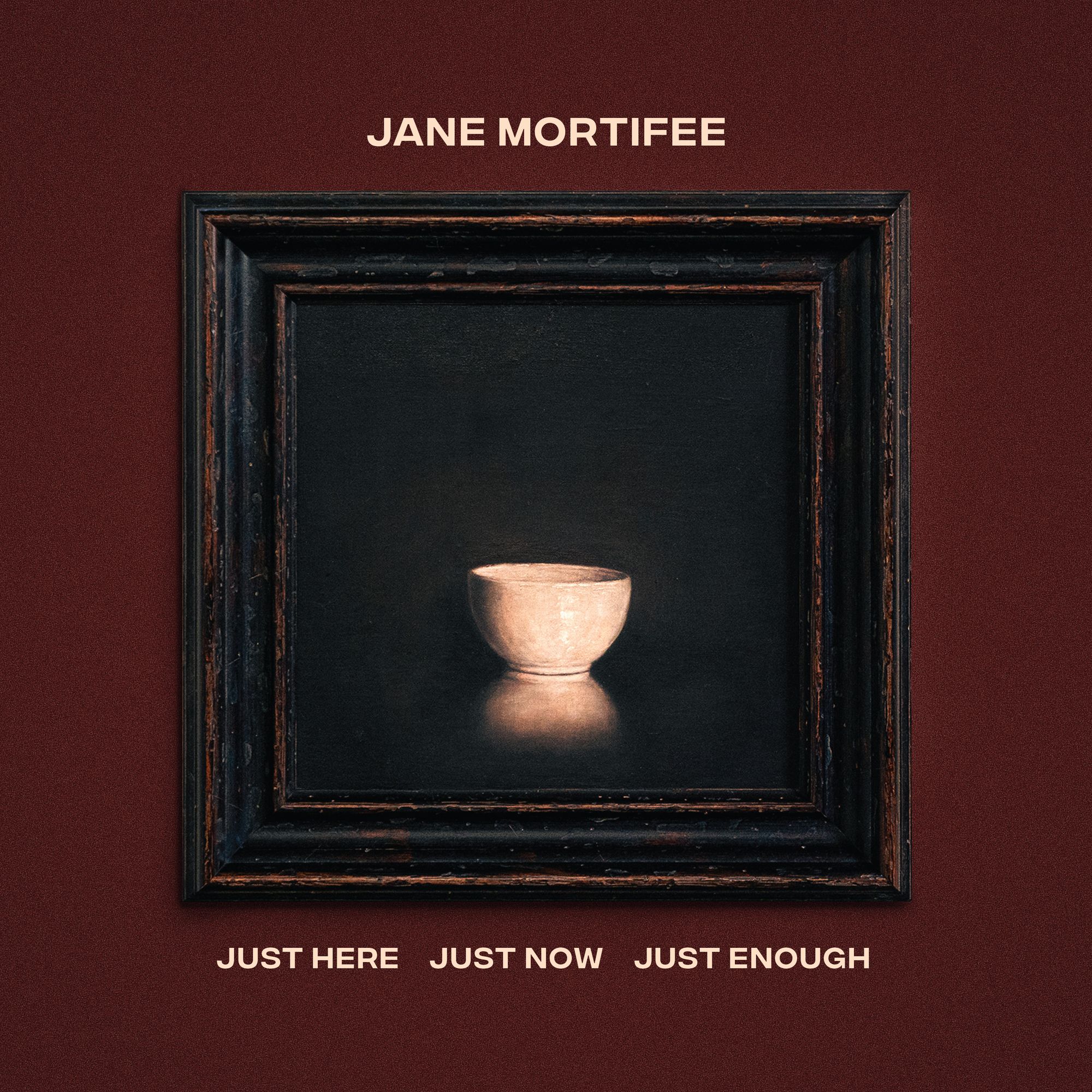 Just Here Just Now Just Enough: Gonna Love You; Here I Am; The Way it Was; The Windmills of Your Mind; Good News; If You Loved Me; Every Time I Hear that Song; Winter Coat; Get Together; Wounded Heart; Put a Woman in Charge; Tribute to Paul Horn; Somewhere. (52:38)
Personnel: Jane Mortifee on vocals; Bill Sample on keyboards & backing vocals; Tim Porter on guitar; Miles Foxx Hill on bass; Tom Keenlyside on saxophones & flute; Randall Stoll on drums; Darlene Cooper on backing vocals.