Vancouver albums
Noah Franche-Nolan: Within the Stream
What is the 'stream' that Noah is in with his piano trio on this 14-track, one-hour epic?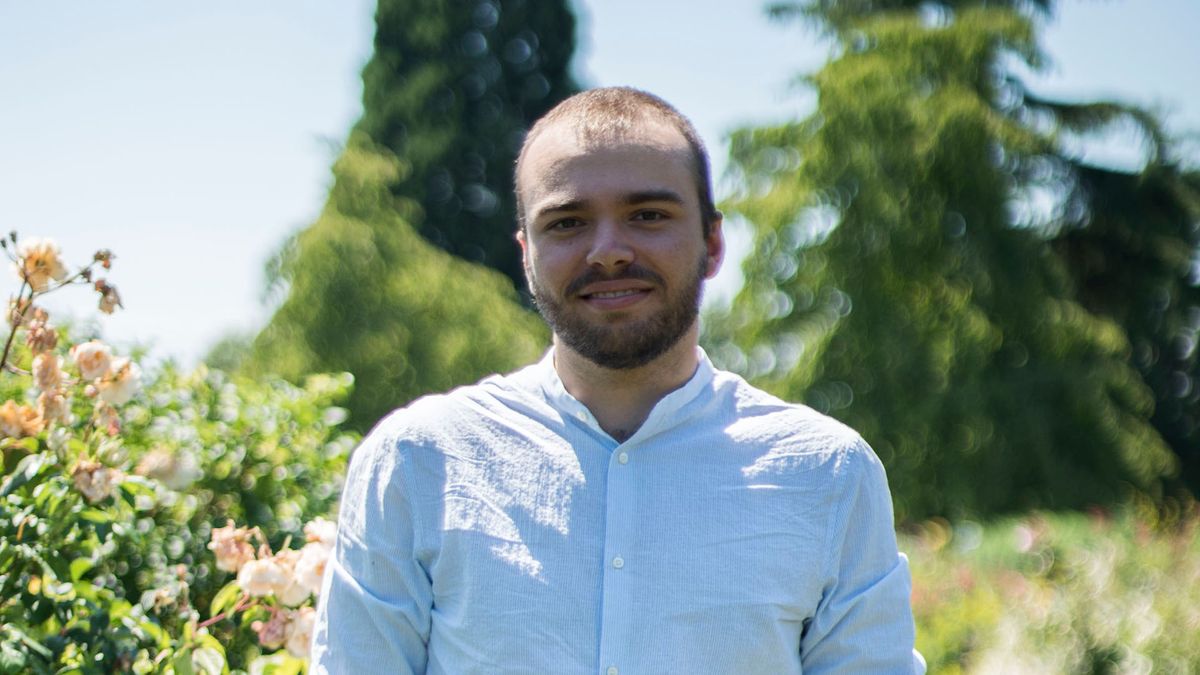 Within the Stream by Noah Franche-Nolan is a piano trio album that Noah recorded in Vancouver for Cellar Music in 2023. It's a one-hour epic all the way down to his closing solo piano track, "Country Waltz", including two standards: "Night and Day" and "Darn That Dream". The rest of the 14 tracks are many originals that represent "a direct reflection of the relationships in [Noah's] life," as he says in the album notes.
Now based in New York, Noah previously discussed the album on the Rhythm Changes Podcast.
Noah shows influences from Chick Corea in his arrangement of "Night and Day" and from the Bill Evans Trio in the pedaling "Lullaby", which definitely recalls Evans' "Waltz for Debbie" once the trio enters. On tracks like "Family Tree" and all the quasi-pastoral playing they do in a major key, I feel the same thing that I feel from young Scottish pianist Fergus McCreadie.
This was recorded in a house, and it sounds good for it. It brings out the singing mid-to-high range of Jodi Proznick's bass that I enjoy, though it also keeps a lot of low end. Jodi gets well-deserved time and space to do her thing on this album with Nick Bracewell rounding out the trio. This unit of three musicians will likely become better-known soon as the trio of Raagaverse, but here they get to enjoy each other's company even more.
The three "Corvus" short pieces are not solo piano interludes, they're ensemble interplays that push and pull, breaking up the programming nicely. "Darn That Dream" comes out of the third one with unaccompanied piano and some audacious harmonic choices. The bridge lands firmly with a pedal, leaving no doubt that Noah will deliver the song faithfully.
What is this stream that Noah is in? I would say the stream of being a composer; Noah contrastingly released Portraits from the Interior World earlier this year, where it's more about capital-I improvisation. With this loving record, Noah's focus is on intricate, sensitive, thoughtful composition, no matter what.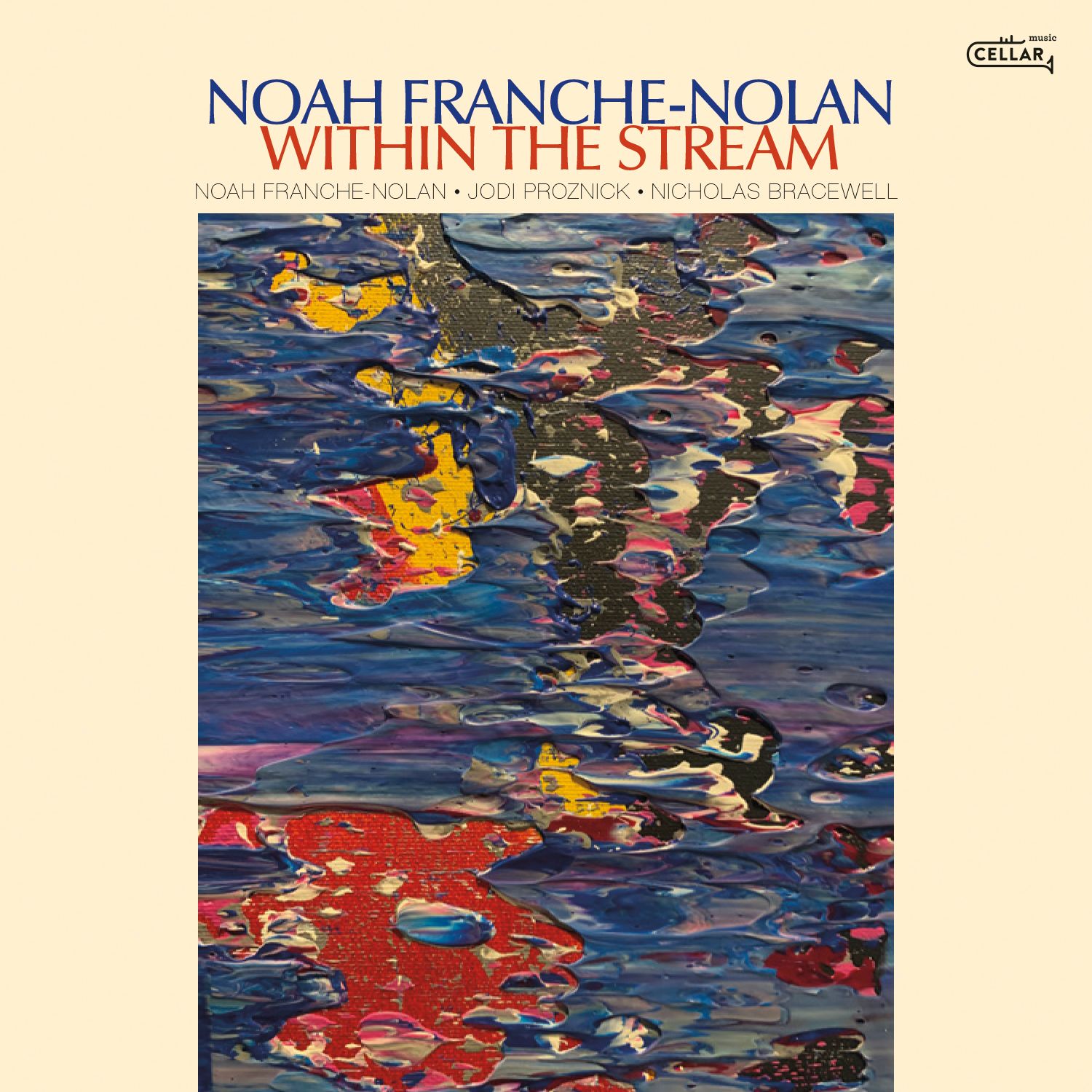 Within the Stream: Family Tree; Night and Day; Corvus I; Lullaby; Caroline; Corvus II; Inner Home (For Megan J); Within The Stream; Light House; Corvus II; Darn That Dream; Song Song; Torch Bearer; Country Waltz. (1:04:17)
Personnel: Noah Franche-Nolan on piano; Jodi Proznick on bass; Nicholas Bracewell on drums.