Drummer Sanah Kadoura's second album: Duality
Kadoura's second album blends jazz and neo-soul with melodies inspired by Arabic music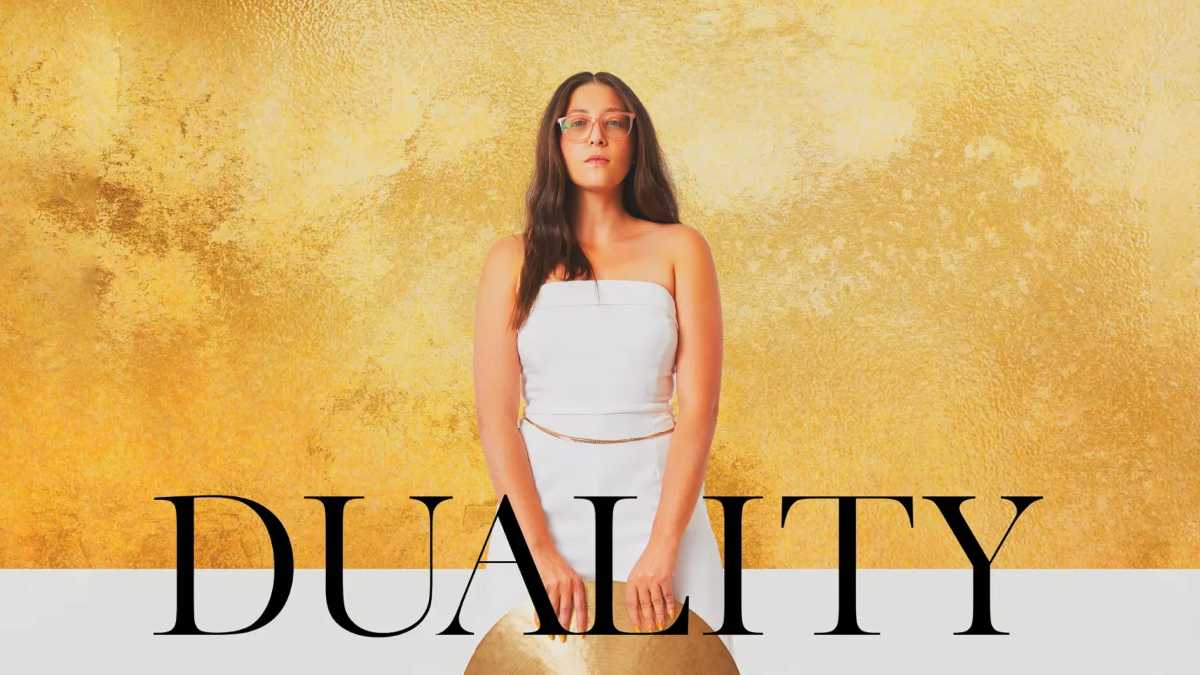 Sanah Kadoura released her second album as a leader, Duality, on March 3, 2023 blending jazz and neo-soul with melodies inspired by Arabic music.
I was first introduced to Kadoura through the Ostara Project. In February of 2022, I saw her perform at the Shadbolt Centre for the Arts, and I was instantly captivated by her. Since then, I have been long awaiting this release, which came on March 3, 2023.
Opening track "The Gemini's" opens with a delicate, yet angular conversation between the horns and vocals, which builds into large waves of texture and sound. I found myself rewinding to listen to Michael King's solo over and over again, entranced by his clusters of chords and how they interplay with Kadoura's drumming.
"The Seer, The Soarer" begins with a fugue-like theme, but moves into a neo-soul inspired drumbeat accompanied by horn solos, keeping the steady rhythm section groove interesting.
The up-tempo "Hidden Realities" is my favourite track from this record. It features fiery solos by Stacy Dillard and King, and took me several listens to wrap my head around the time signature.
This is contrasted by the previous track "Duality". "Duality" is slower and contemplative, featuring a beautiful conversation between Dillard and Virginia MacDonald, as well as Parham Haghighi on vocals.
"Zaytoon" is showcases a light and playful melody from the horns and vocals, stepping away from the dense textures of some of the previous tracks. The tune is a palette cleanser before transitioning into the hard swinging "Dijon'dres Deal".
"Rise", also featured on The Ostara Project, is rearranged, ending with a heavy rock breakdown, distorted guitar, and haunting yet mesmerizing vocals by Joanna Majoko.
Duality is a not only shows off a stellar ensemble, but also Kadoura's compositional prowess. Comprised of all-original music, the album clearly shows Kadoura's diverse influences but also brings them together to create something unique.
Duality: The Gemini's; The Seer, The Soarer; Duality; Hidden Realities; Interlude: Old Friends; When It's Time; Zaytoon; Dijon'dres Deal; Rise. (36:22)
Personnel: Sanah Kadoura on drums; Stacy Dillard on soprano saxophone; Rachel Therrien on flugelhorn & trumpet; Virginia MacDonald on clarinet; Joanna Majoko on vocals; Michael King on piano, Rhodes, & organ; Jonathon Michel on bass; Parham Haghighi on vocals; Flavio Silva on guitar.