Allison Au, Jodi Proznick, & Mili Hong on Take Note
Muzewest Concerts and The Infidels Jazz co-present the trio in Dunbar on Saturday, Apr. 1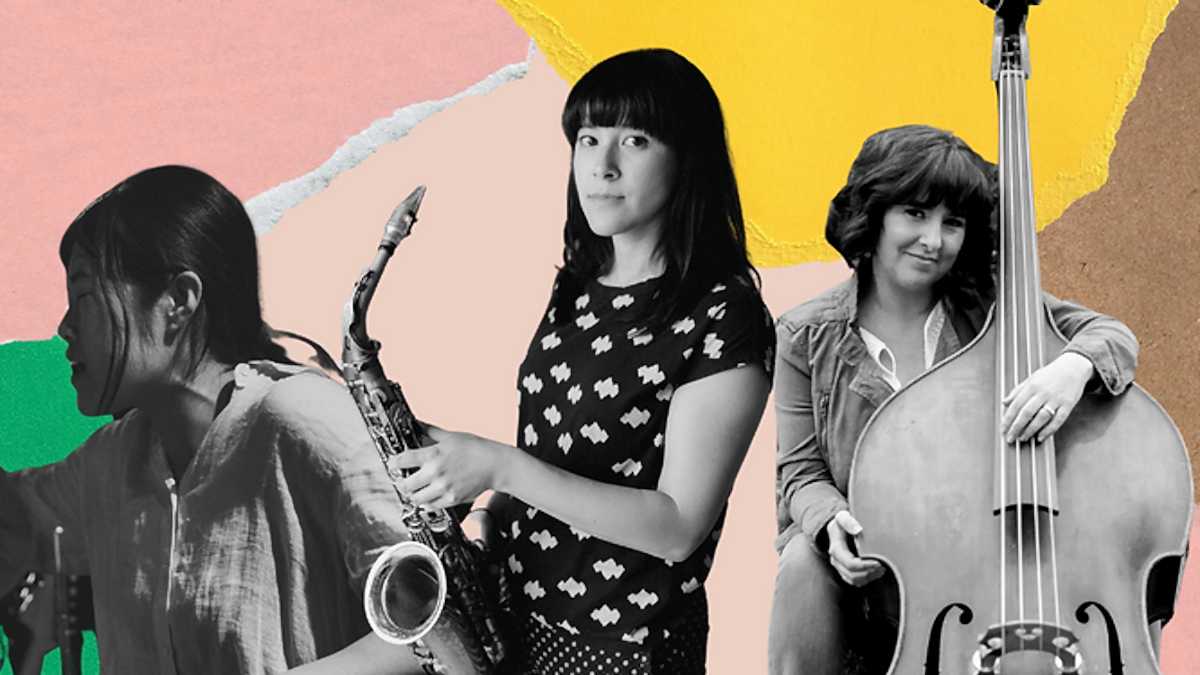 Müzewest Concerts and The Infidels Jazz co-present a trio of Allison Au on alto saxophone, Jodi Proznick on bass, and Mili Hong on drums on Saturday, April 1. The concert will happen at Dunbar Heights Baptist Church in Vancouver at 7:30pm: tickets here.
---

Thank you to Pearson Instruments for sponsoring this free weekly article. Brad Pearson is a guitar tech and luthier in Marpole, South Vancouver. Take your instruments to Brad for setups, repairs, and more; find him at pearsoninstruments.ca.
---
On the Take Note podcast published by Muzewest, Allison, Jodi, and Mili joined host Isabel Leong for a pre-concert conversation:
In the episode, the three musicians discuss their experiences in Canada's three major cities: Toronto for Allison, ours for Jodi, and Montreal for Mili who has relocated there from Vancouver.
Allison and Jodi are members of the Ostara Project, and the episode opens with an excerpt from their self-titled album's first track "Delta Sky". Allison wrote the tune and is heard trading solos alongside ensemble member Rachel Therrien.
The episode closes with part of a track from bassist Eli Davidovici's recent album Shapes, "Bingo Flamingo", featuring Mili on drums.
Muzewest, a non-profit organization led by artistic director Jennifer West, lends the majority of its live presentations to the classical music community but presents jazz as well. The 2022-23 season of concerts is their tenth; the collaboration with Tim Reinert at The Infidels has brought more visibility to this particular event on social media and in the jazz scene.
Disclosure from Will: I produced this episode as an in-kind contribution to Muzewest and the event. After completing my work, I was offered complimentary tickets to the show.
A masterclass featuring Allison and the Leading Ladies Little Big Band is also scheduled for Saturday, starting 10:00am at Frankie's: tickets here.