Vancouver albums
Brad Turner: The Magnificent
Brad on trumpet & piano w/ Cory Weeds, Peter Bernstein, Neil Swainson, and Quincy Davis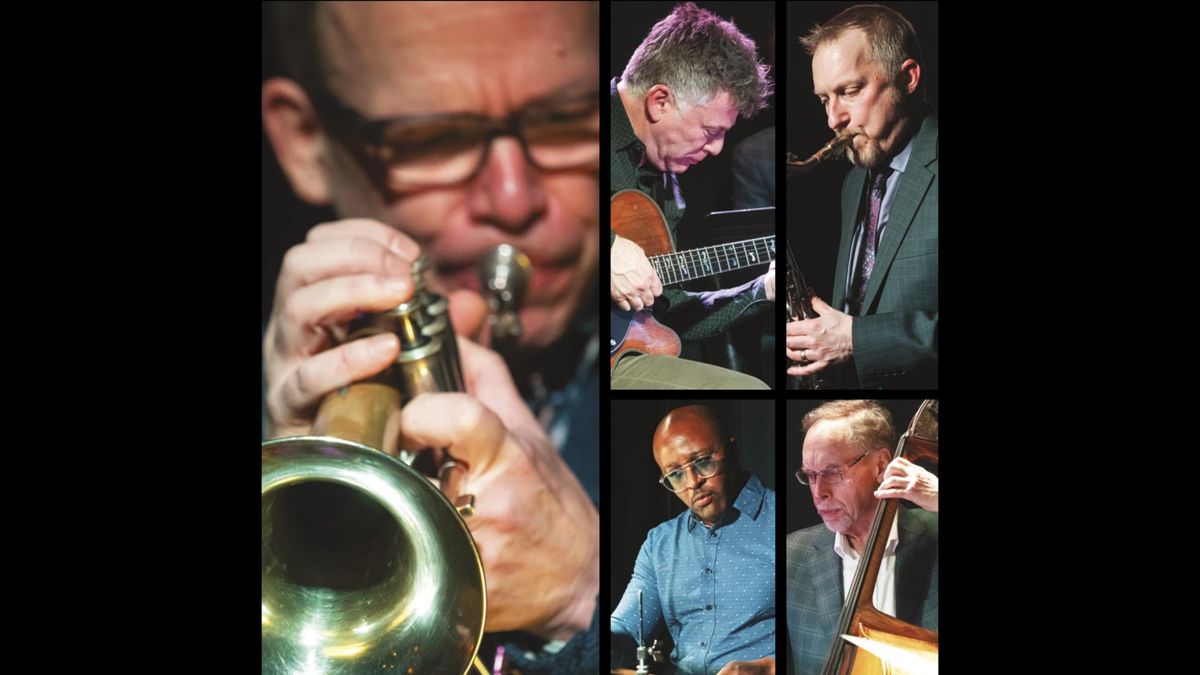 Brad Turner's latest album The Magnificent features a new group of him on both trumpet and piano, alongside Cory Weeds, Peter Bernstein, Neil Swainson, and Quincy Davis. It's Turner's second Cellar album release of 2023, following his trio album North Star.
The album breaks down into some interesting configurations, especially with Turner's dual instruments. On the first track "You're OK", the guitar trio under Turner gives space for the imagination to draw you into the record, as well as for Swainson to step into soloing with great dexterity.
Weeds joins on tenor for "Barney's Castle", where Bernstein powers the quintet and provokes the drums from the guitar. Then Weeds and Bernstein take the melody of "Slapped My Mind" as Turner moves to the piano and leads a piano trio improv section. The guitarist approaches the arrangement like a horn, laying out except for melody and a solo.
Then for yet another new configuration, "Virtue Signals" is a ballad with just the rhythm-instrument quartet, featuring Brad on piano with Weeds laying out. That's a lot of shifting personnel. What stays constant, however, is the dialed-in playing and the consistent thrust of Davis' drums.
The next two tracks are some of my favourites: "To Begin, Begin" evolving contemplatively over the bassline in the trumpet-guitar quartet, and "Bernice" sounding like a cut from North Star except with Bernstein added. "Theme for Jocie", titled for trumpeter Jocelyn Waugh, is a ballad also in the trumpet-guitar frame. On the other hand, the tracks with Turner on piano are kept special in my memory because there are fewer of them.
Two tracks – the title track and the uptempo ender "Rosemary" – are live from Frankie's, mixed in well with the studio recordings. Davis and Swainson's live room sound and rhythm connection are electric. Turner and Weeds on the hard-swinging medium tempo of "The Magnificent" gives me the feeling of Wayne Shorter's "Fee-Fi-Fo-Fum" and the like.
All of the compositions are by Turner and are first recordings, which means The Magnificent is another bounty produced by his decades-long commitment to original music in our city. Not bad for his second album on the label this year.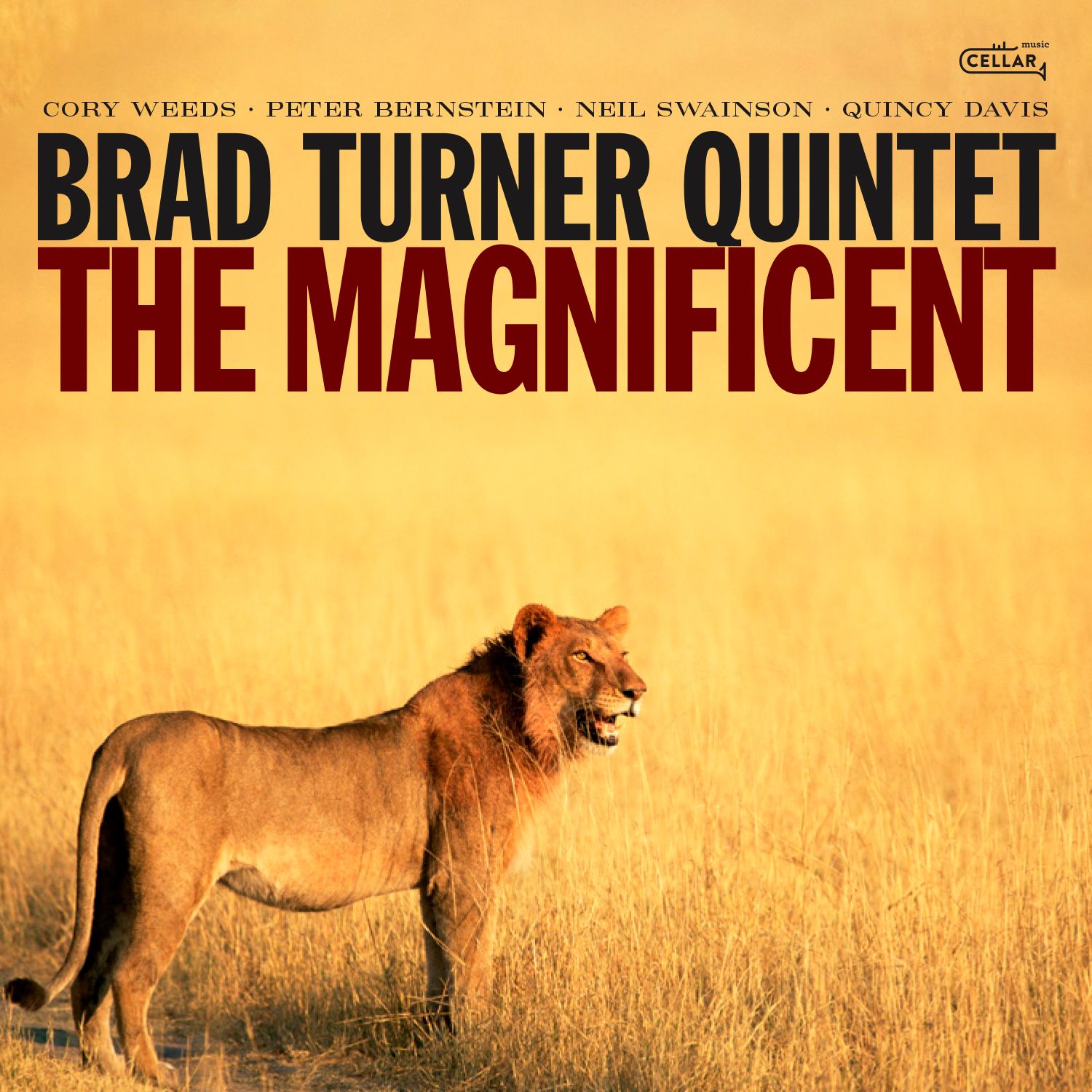 The Magnificent: You're OK; Barney's Castle; Slapped My Mind; Virtue Signals; To Begin, Begin; Bernice; The Magnificent; Theme for Jocie; Rosemary. (1:02:43)
Personnel: Brad Turner on trumpet and piano; Cory Weeds on tenor saxophone; Peter Bernstein on guitar; Neil Swainson on bass; Quincy Davis on drums.