Reviews
Sitting in and jamming
Young people and what happens when they get their own space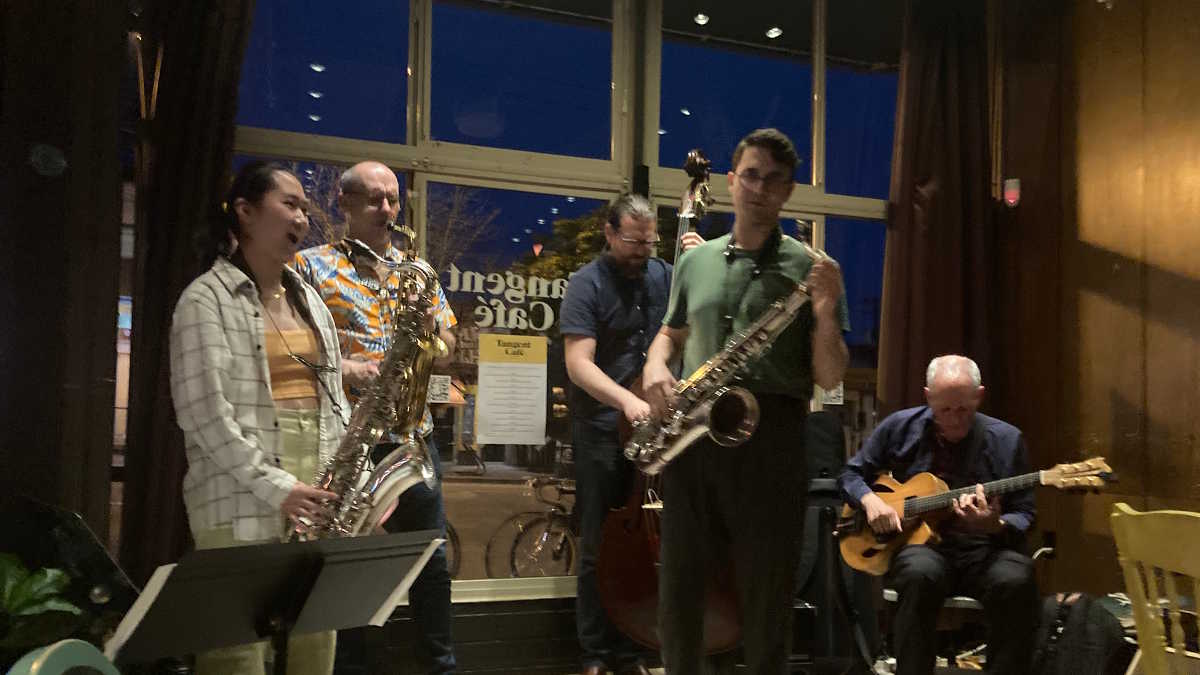 On Wednesday, June 8, 2022, Steve Kaldestad played alto saxophone at the Tangent, in a trio of Conrad Good on bass and Bill Coon on guitar.
Steve invited three different horn players to sit in over the course of the evening: Ilhan Saferali on trumpet, and both Erika Chow and John Nicholson on tenor saxophone.
Ilhan and Erika wouldn't consider John a young player, but we sure can. So that's three young players sitting in on the same night.